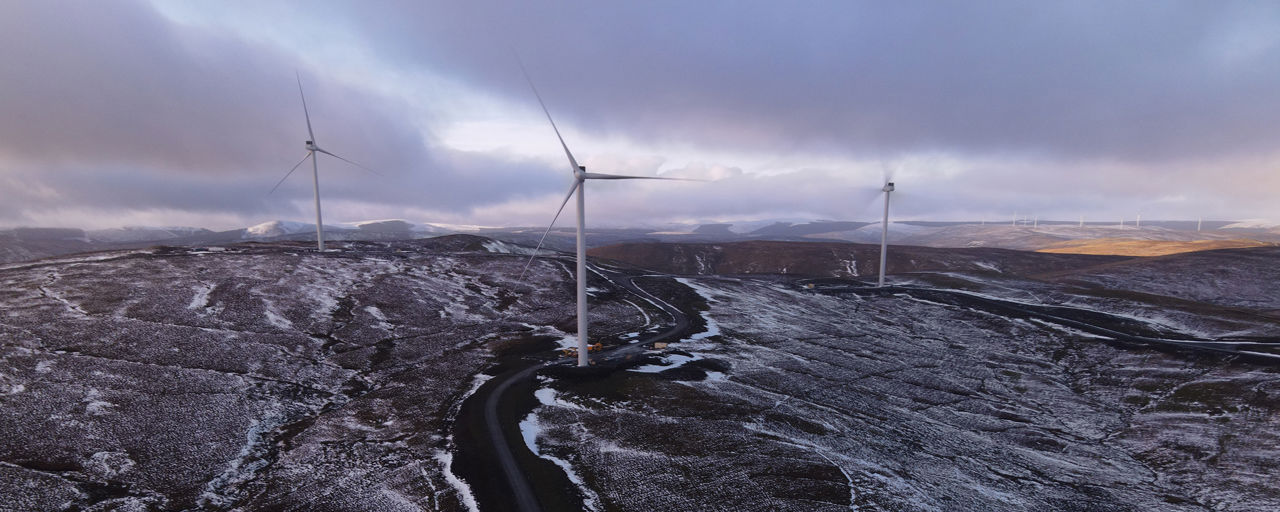 Twentyshilling Wind Farm, Dumfries and Galloway
Carn Fearna Wind Farm
Thank you for visiting our Online Exhibition to find out more about the Carn Fearna Wind Farm, a proposed development to the east of Garve within The Highlands Council area.
We are in the very early stages of the development process and encourage you, to view our exhibition materials here or by attending one of our public exhibition events, to share your views as we continue to shape the proposal.
Exhibition Sessions
Local exhibitions
Thank you to everyone who attended our local exhibitions in Contin, Tarvie, Strathpeffer and Dingwall. Our online exhibition will remain open until 5 December 2023 for your questions and feedback. Following the close of the exhibition, we will review the feedback we're received and incorporate this into our plans.
Additional documents from the in-person exhibition, including National Planning Framework 4, can be viewed in the Project Document section of the website.
We look forward to our second round of public exhibitions in Spring 2024, which will include sessions in the new Garve Village Hall.
3-week online exhibition
We are presenting all the information displayed at our exhibitions on this site to enable access for all. View the information here until 5 December 2023.
Exhibition Brochure
Find out more about Carn Fearna by taking the opportunity to review the Exhibition Brochure.
The Zone of Theoretical Visibility (ZTV)
The ZTV illustrates the theoretical visibility of the Proposed Development, based on what is referred to as a "bare earth" model. It does not include the screening effect of ground cover features, such as woodland, vegetation and buildings, which can reduce the extent of actual visibility of wind turbines from some locations.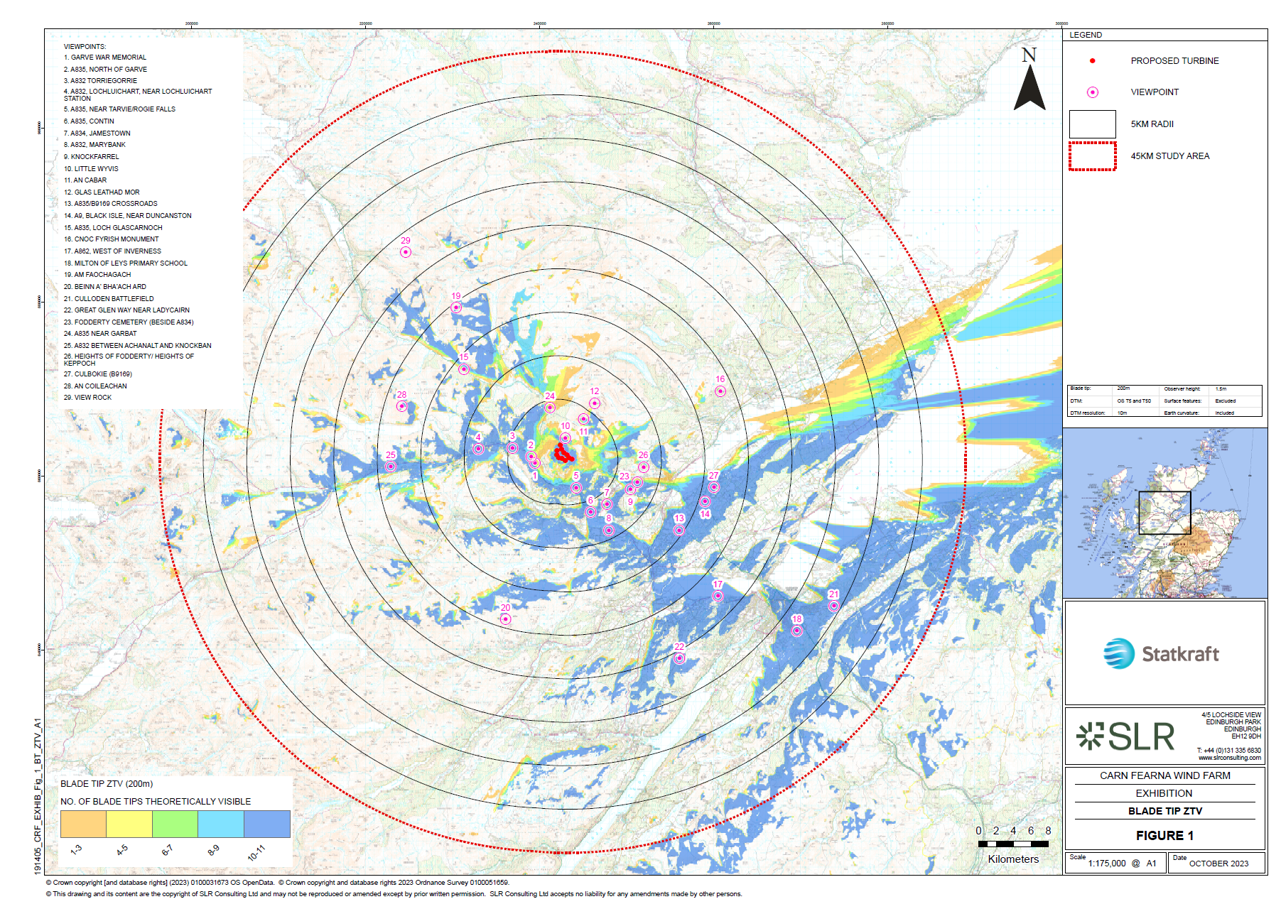 The viewpoints agreed with consultees as part of scoping are indicated on the ZTV. Visuals from all viewpoints will be available as part of our final application.
Feedback and/or register for updates
Give your feedback on the project using the form provided here. You also have the option to register for project updates via this form too.
Take me to the feedback form
Local suppliers register form
Are you a local supplier who wants to offer your services to this project? Fill out this form and we will contact you shortly. This link will take you out of the online exhibition website and to the main project website.
Take me to the suppliers register form