Projects under development and construction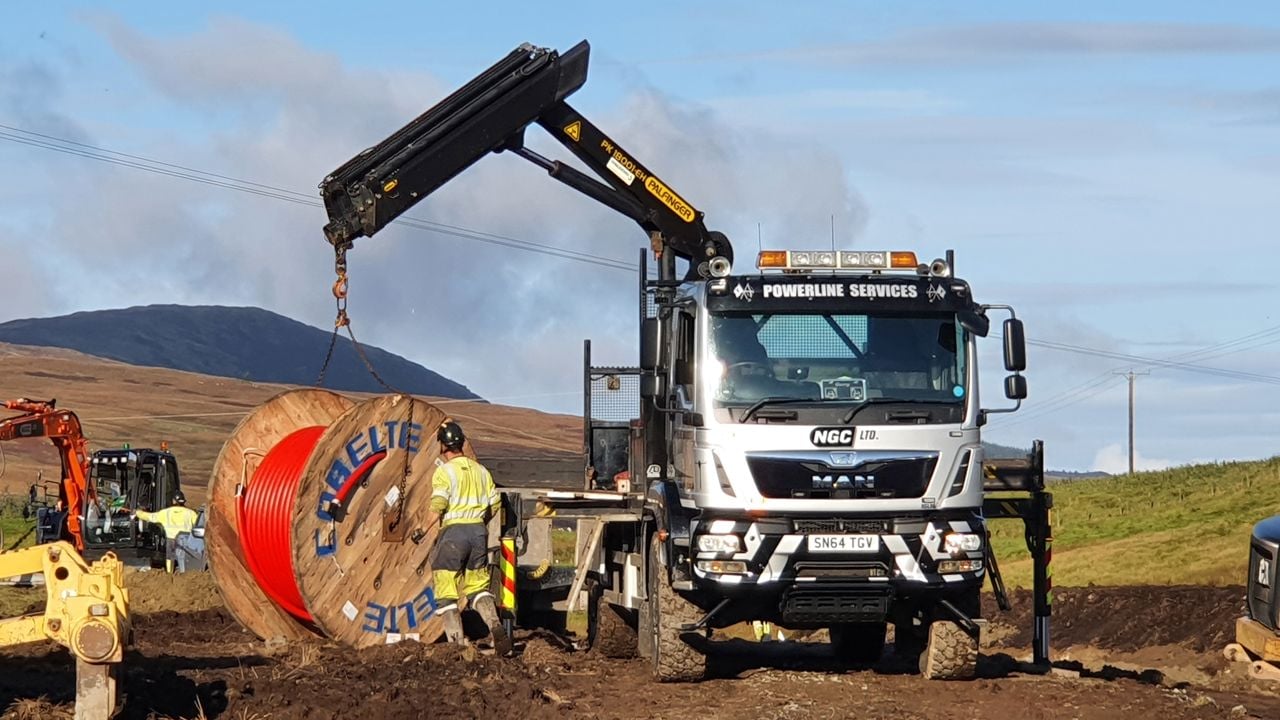 Find your frequently asked questions here
If you can't find your question here, please leave us your question in the form on the bottom of the page and we will get back to you as soon as we can.
About The Developer
Statkraft is at the heart of the UK's energy transition.  Since 2006, Statkraft has gone from strength to strength in the UK, building experience across wind, solar, hydro, storage, grid stability and EV charging.
Statkraft is a global company in energy market operations, with approximately 5,700 employees in 21 countries.
Across our UK business we employ over 400 staff in England, Scotland and Wales and play a key role in helping the global business reach its goal of 9 GW of development wind and solar power by 2025.
Cruach Bhreac Wind Farm is one of three development projects for Statkraft within Argyll and Bute Council Area. We currently have submitted a planning application for the An Càrr Dubh Wind Farm near Inveraray in March this year. You can read more about it here.
About Cruach Bhreac Wind Farm
The current layout that we are submitting to scoping is proposing up to xx turbines.
Cruach Bhreac Wind Farm is located in the Argyll and Bute Council area, approximately xxkm direction of town.
We are proposing a turbine height of up to 200m to blade tip height.
The size and location of the turbines are not fixed yet, further studies and consultation over the development period will help confirm the final layout and the turbine height at each location.
Should the proposal be submitted to planning, the application will also seek consent for the necessary infrastructure and other requirements for the project. This will include, tracks, a substation, laydown areas, construction compounds, energy storage systems, site entrance, met mast and other ancillary infrastructure.
Statkraft are at the forefront of battery and grid stability projects, which are increasingly vital as the amount of renewable energy generation in the UK increases.
Statkraft are assessing the potential for storgae at this site to be included in the planning application.
We are currently working with SSEN/SPEN to agree a connection point. Should the project be consented, the grid connection would be the responsibility of SSEN/SPEN and would be subject to a separate consenting process by them.
The operational lifespan of the project is likely ot be up to 35 years. After this time, the wind farm will either be decommissioned, have it's life extended or re-powered. A bond is put in place before construction starts and that bond is used to decommission the proejct at the end of it's lifetime.
Following the Scoping Report being published on the Energy Consent Units website (live October/November 2023), we will write to local Community Councils, Elected Representatives shortly after and make the project website live, to help inform as many people as possible and gather feedback on the proposal.
We will offer to meet with the host and surrounding community councils to present the project and gather their views on the best way to engage with the community over the development period of the wind farm. Feedback from the community and consultees will also help shape the design of the project.
During the Development phase of the project, we will host two Public Exhibitions to gather the local communities' views. These will be held both in person and online.
We will write to all households and businesses surrounding the project closer to the event date to ensure as many people know about them as possible.
We expect the first community consultation event to be in Q1 2024 and the second to be in Q3 2024.
The website will be kept up to date with the latest project information and news.
If interested, whether a local resident or a business, you can register for updates on the Get in touch page and we will contact you as we progress the plans. We follow all GDPR guidelines in relation to personal data and you can opt out at any time.
Following this scoping stage, we will evaluate all feedback and will use it to help refine our proposal.
We can still answer questions and receive feedback after the scoping period and where we can we will do our best to incorporate it. However, the closer the Development gets towards Public Exhibitions or planning submission it may mean that there isn't sufficient time to consider your comments before the plans are finalised. We therefore encourage you to provide your feedback early.
We hope to submit a Section 36 application (to the Scottish Government) in late 2024. There is an opportunity to provide a formal representation to the Scottish Government at this point - we will keep our project website updated with news on how to do this.
Yes. Statkraft are committed to delivering community benefit fund for Cruach Bhreac Wind Farm of £5,000 per MW installed per annum in line with Scottish Government Good Practice Principles, should the project be consented.
We are not prescriptive in how community benefit funds are set up and administered and look forward to working with communities to create a community benefit fund that delivers meaningful benefits to communities surrounding the development.

The biggest opportunity to bring local jobs is during the construction phase.
Statkraft always endeavours to be a good neighbour and when bringing new investment to the community, we look at how we can share the economic value of our projects. As such, we will look to develop links with local business groups such as the Chamber of Commerce to understand the mutual benefits of using local suppliers. We are keen to work with local suppliers. Please fill in the Local suppliers registration form if you are a local company interested in being a supplier, or if you would like to suggest a company we could contact.
We would like to hear your ideas as to how our project can foster links with local businesses.
We are committed to offering shared ownership for Cruach Bhreac wind farm project and are happy to follow this up should there be interest within the community to explore this further.
We work with Local Energy Scotland to explore community ownership opportunities and we can arrange separate meetings with them if there is interest.
Yes. We have a 'Local suppliers' registration link on the website and please get in touch if you are a local business and interested in the project. We are keen to work with local business organisations such as the Chamber of Commerce and we plan to organise 'Meet the Developer' events for businesses in the future to facilitate working with the local supply chain.