Videos
Please use tab to navigate through video controls.
Upon entering the player press space bar to reach the play button
Thank you for attending the September exhibitions
On 21 and 22 September 2021 we held our first face to face exhibitions since Covid-19. John Wallace, Project Manager, thanks those who attended the sessions. It was great to...Read more
---
Thank you for attending the September exhibitions
On 21 and 22 September 2021 we held our first face to face exhibitions since Covid-19. John Wallace, Project Manager, thanks those who attended the sessions. It was great to meet people face to face and hear their views on the development. It is expected to be submitted to planning in late 2021.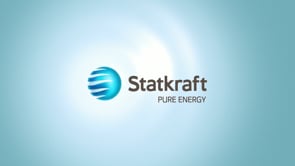 Landscape and Visual Presentation
How have we considered the landscape and surrounding area as we have developed the project? Project Manager John Wallace explains.
An emissions free power sector is in reach
The future is renewable. Statkraft is the largest producer of renewable energy in Europe, and has been generating fossil free electricity for over 125 years. By 2050 we will see a transformation of how we produce our electricity globally, shifting from fossil fuels to carbon free sources.
Global Warming CAN be limited to 1.5 degrees
The costs of meeting the 1.5-degree target are lower than paying for the consequences of a warmer world, according to Statkraft's Low Emissions Scenario 2019.
Statkraft has been making clean energy possible for over a century. Today, we are Europe's largest renewable energy producer and a global company in energy market operations.