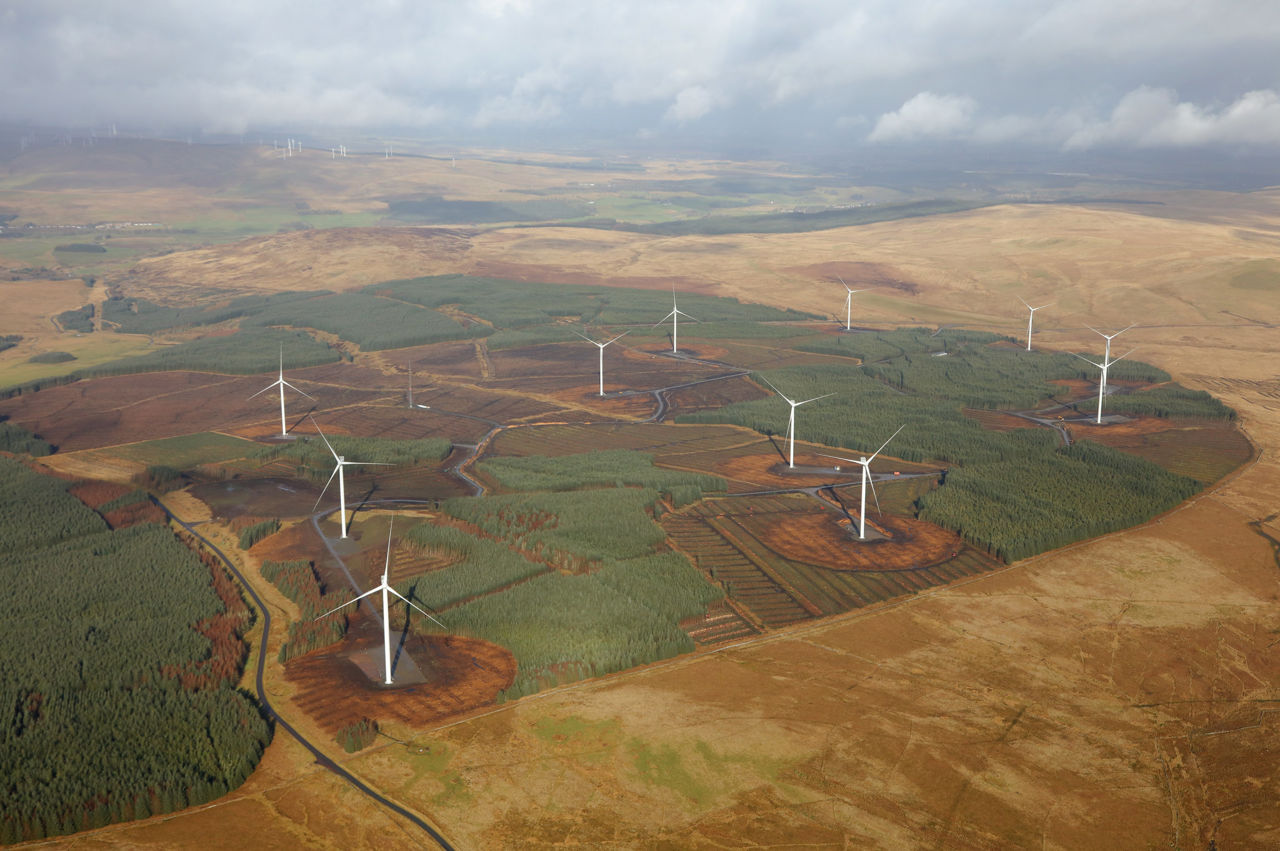 Andershaw Wind Farm, South of Glasgow in South Lanarkshire, Scotland.
West Andershaw Wind Farm
Online Exhibition
This is our second exhibition to present our plans to the local community. Since our first event we have refined the design. The height of two turbines has been reduced and the layout revised to create the optimal design and to minimise the footprint of the wind farm.

We encourage you to view our exhibition materials on this website or attend one of our events in Douglas and Crawfordjohn. We look forward to meeting you.
Exhibition Sessions
Although Covid restrictions have eased, we appreciate that some will prefer to access information online. We are presenting all information displayed at our exhibitions online as well, to enable access for all.
Wednesday, 28 September: 2pm – 7pm
Crawfordjohn Village Hall, Crawfordjohn.
Thursday, 29 September: 2pm – 7pm
St Bride's Centre, Douglas.
Live Chat
Visit the website during the following times to chat to us online. The project team will be available to answer any queries you may have.
Feedback and/or register for updates
Give your feedback on the project using the form provided here. You also have the option to register for project updates via this form too.
Take me to the feedback form
View our project brochure
View our predicted views booklet
Local suppliers register form
Are you a local supplier who wants to offer your services to this project? Fill out this form and we will contact you shortly. This link will take you out of the online exhibition website and to the main project website.
Take me to the suppliers register form