Projects under development and construction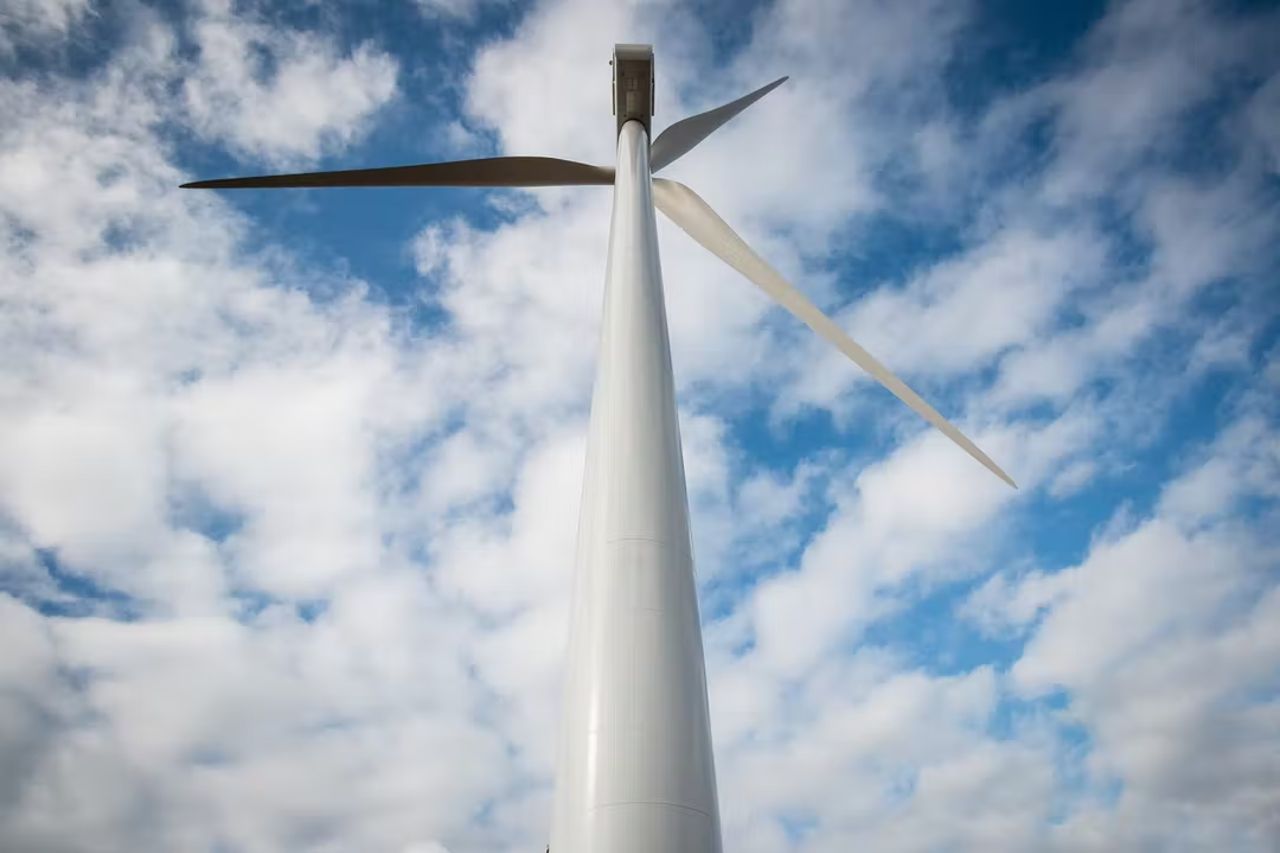 Project updates
These are the latest project updates for Ackron wind farm
Latest news
A Fresh Start for Ackron
Over 700 households and businesses have received an invitation to meet the development team at two exhibitions in November to discuss new plans for the Ackron Wind Farm.
We have been progressing this site for over four years, and submitted an application for a 12 turbine wind farm to the Highland Council in 2020. Ongoing extensive surveys revealed an ecological constraint that, as a responsible developer, we could not progress with and we withdrew our application.
We are now ready to present our new proposals to the community. These take into account our survey findings and comments from the previous application. Even if you engaged in our previous events, we encourage you to join our upcoming events:
Tuesday 14 November, 3pm - 7pm
Halladale Community Hall, Halladale KW13 6WT
Wednesday 15 November, 3pm - 7pm
Halladale Inn, Melvich KW14 7YJ
For those unable to attend our in-person events, an online exhibition will be available between 14 November - 5 December, via a link on this website.
As always, this website will be kept updated throughout the development period to keep you informed, and you can contact us with your questions or tell us what you think.
Low Emissions Scenario report 2022 published
Statkraft's Low Emissions Scenario is an extensive analysis of the energy market moving towards 2050. Learn all about it here.
Project Update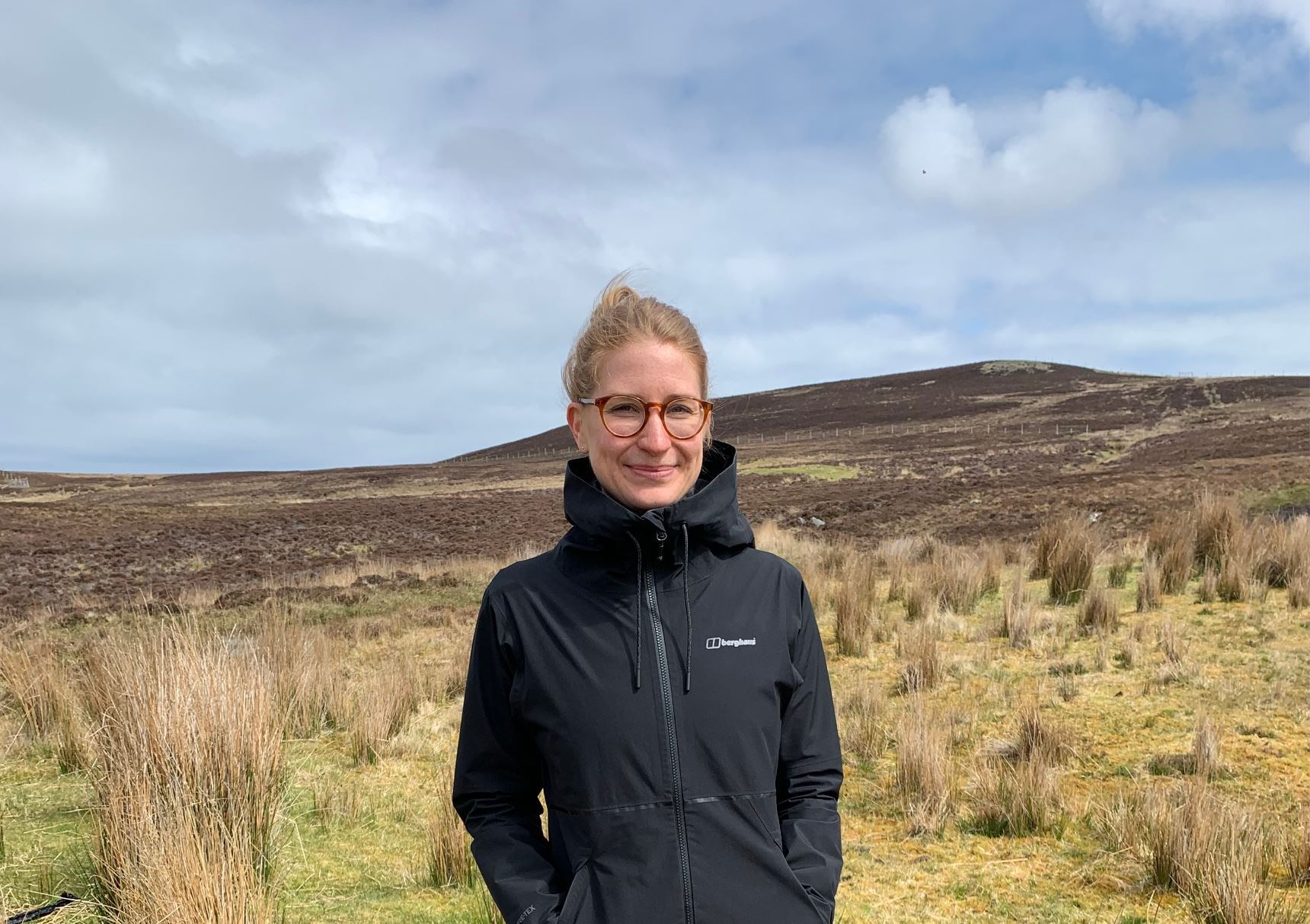 Statkraft releases latest annual Low Emissions Scenario report
For the sixth consecutive year, Statkraft have released its Low Emissions Scenario - an analysis of the energy world towards 2050.
The Scenario covers the energy transition necessary to move towards a low emissions world.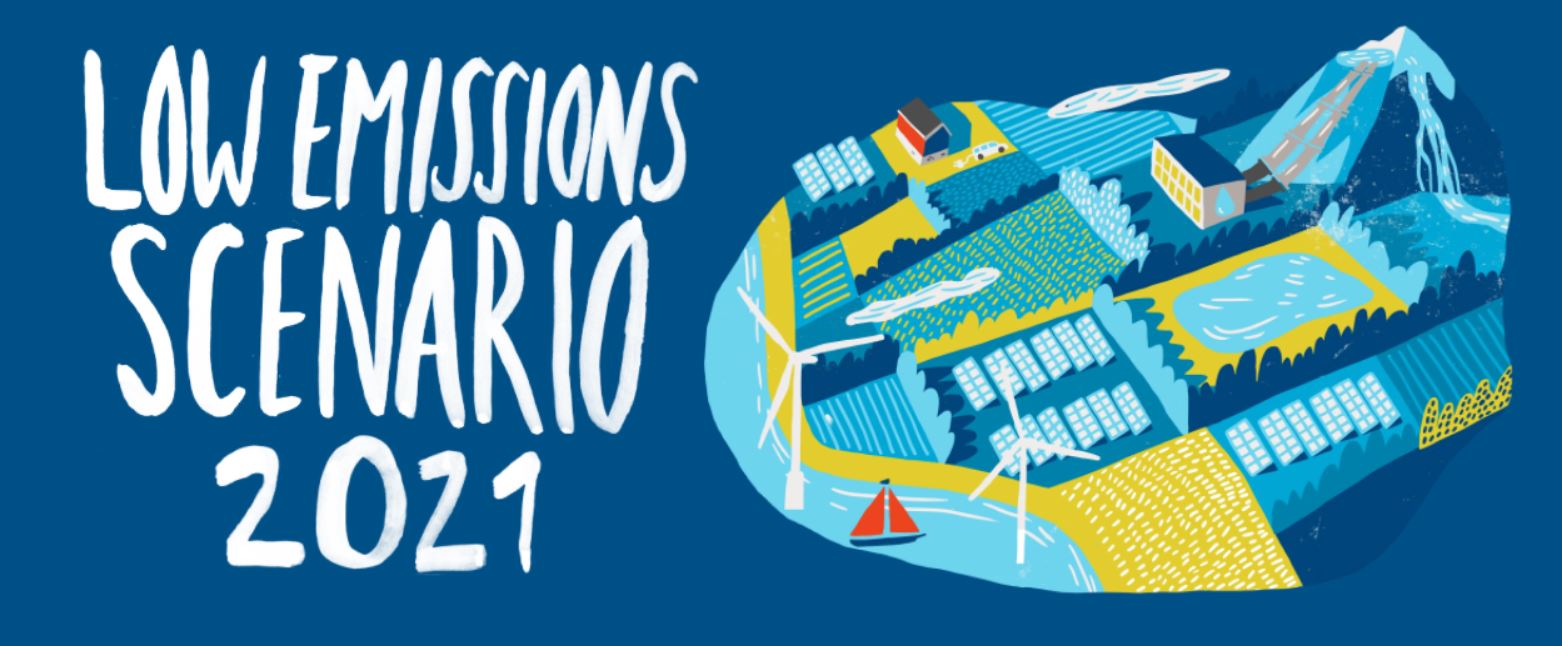 Onshore Wind in Scotland will play pivotal role in meeting net-zero targets
A report has been published on how to maximise the economic benefits of clean power for consumers while ensuring that the UK reaches net zero emissions at the lowest cost.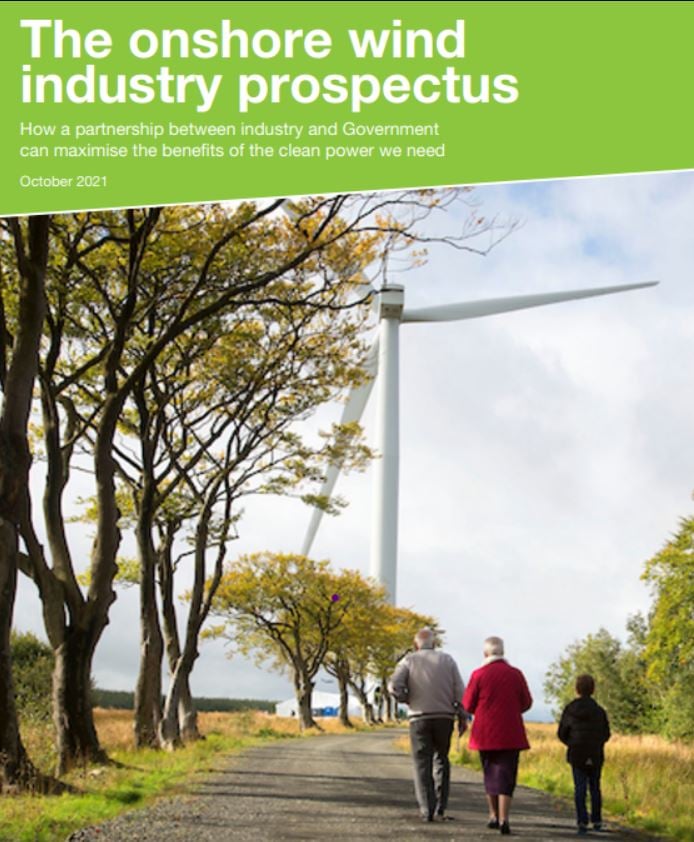 You're Invited: Find out more about 'Why here?' Webinar 29th June 2021 at 10am
One of the most common questions we are asked when developing our projects is 'Why here?".
Statkraft's Head of Business and Project Development will help answer this question at a webinar on Tuesday, 29 June at 10am.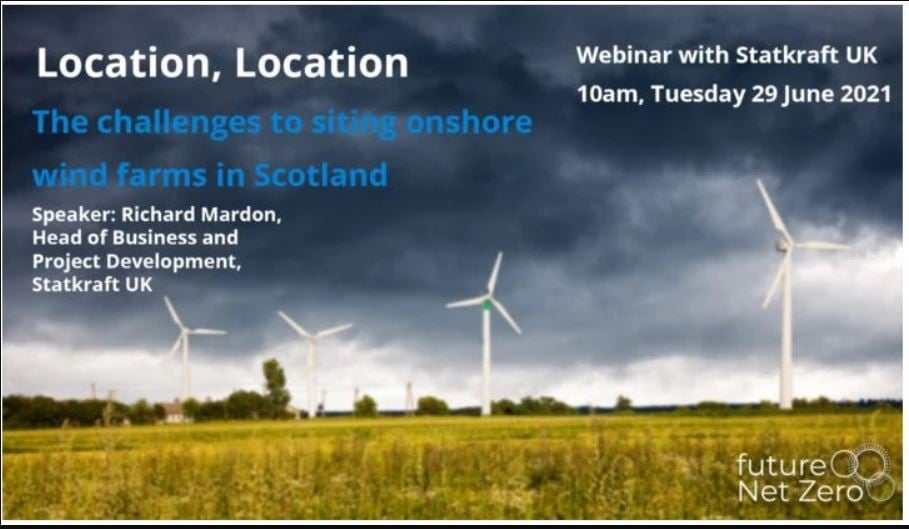 Statkraft recognised at Highlands and Islands Renewable Awards
Our approach to the proposed extension to Berry Burn Wind Farm in Moray has been selected as a finalist in the Highlands and Islands Renewable Energy Awards.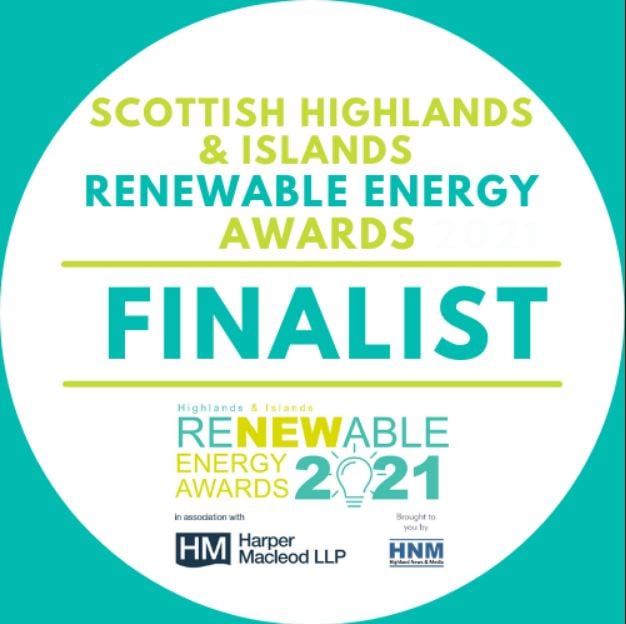 Application for 12 turbine Ackron Wind Farm submitted
Plans for the Ackron Wind Farm near Melvich have been submitted to The Highland Council. Located approximately 2 kilometres south-east of Melvich in Sutherland, the proposal is for 12 wind turbines, with a maximum height of 149.9 metres to blade tip.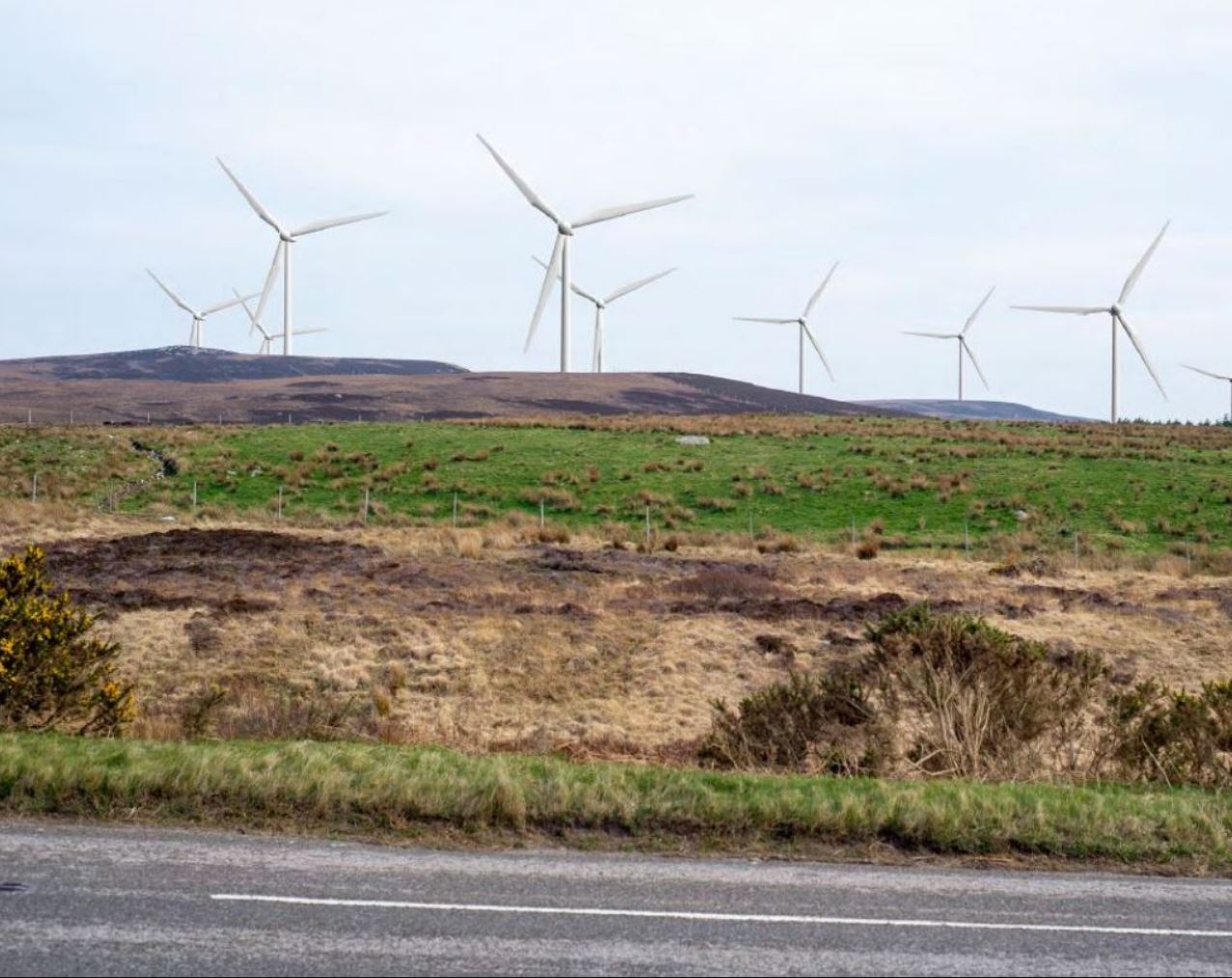 Ecological restoration plan leads to nomination for prestigious renewables award
Wildfires which devastated much of the Moray countryside in the north of Scotland last year have led to increased environmental benefits being proposed by Europe's largest renewable energy producer.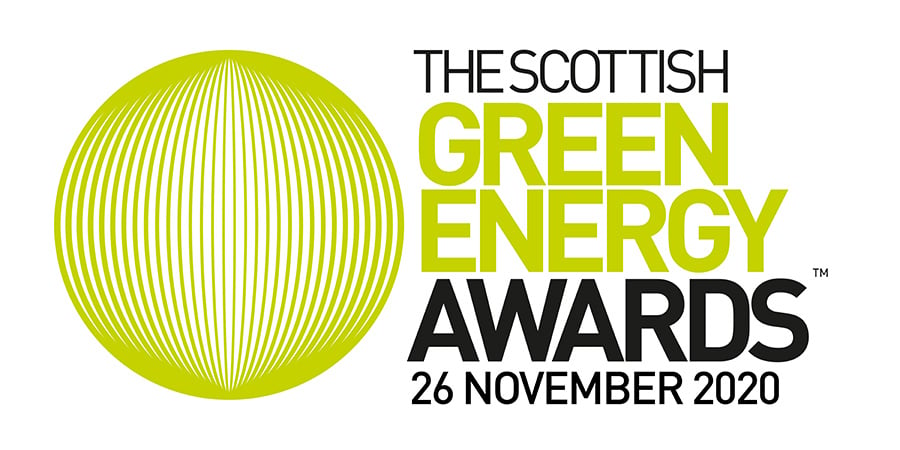 Virtual Exhibition for Ackron Wind Farm is Live
An online virtual exhibition opens today to present the final proposals for Ackron Wind Farm, near Melvich. The exhibition will run from 20 October to 10 November 2020.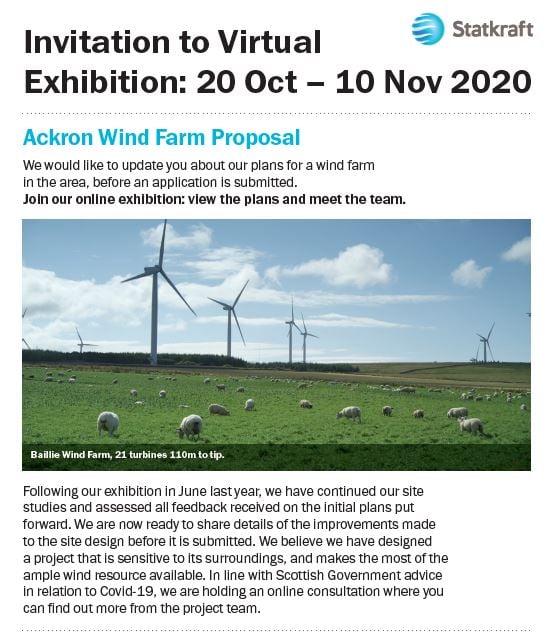 Statkraft Project Manager is Finalist for Prestigious Award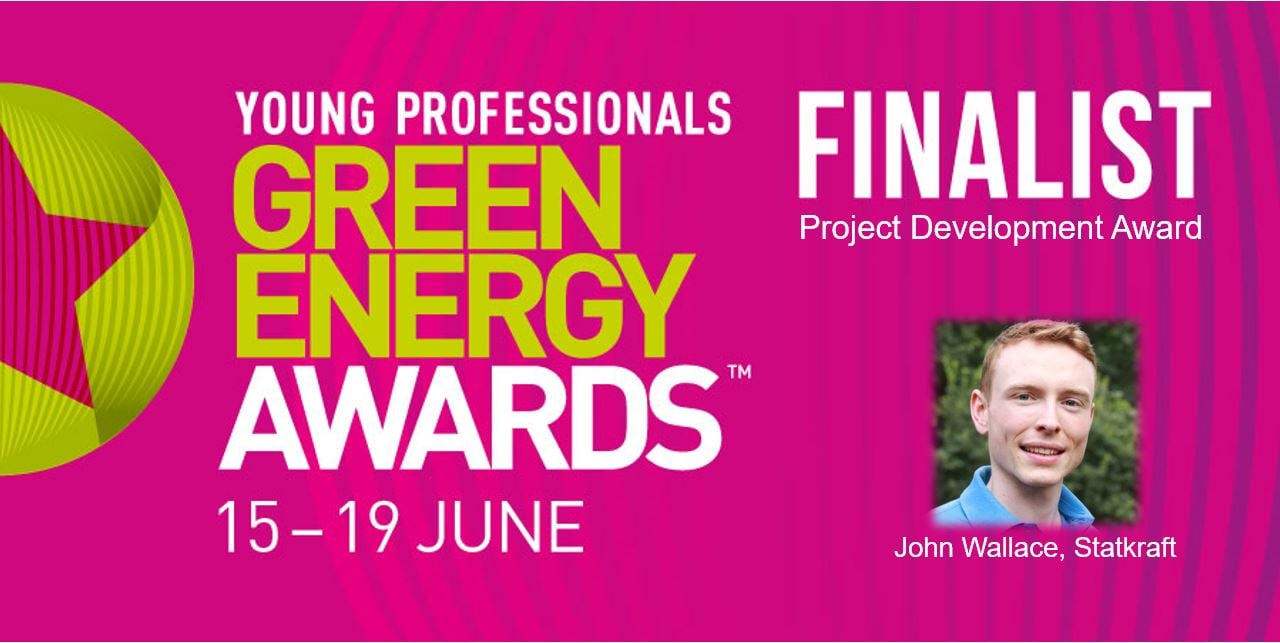 Targets Set To Reduce Emissions In Scotland By 75% In Just 10 Years
In its 2019 report to Parliament, the committee, an independent body set up to advise the UK and devolved governments on emissions targets, said reductions must be made economy-wide to avoid missing those targets. Emissions fell by 3% in 2017, compared to a 10% drop the previous year.
Scotland is committed to becoming a net-zero society by 2045 - five years ahead of the rest of the UK. It has set targets to reduce emissions by 56% by this year and by 75% by 2030. The CCC has warned the targets will be extremely challenging to meet and much more needs to be done to drive reductions.
Statkraft aims to play its part in helping to achieve the aims with plans to invest £600 million on wind and solar projects in Scotland within the next five years.
Working To Net Zero Will See Nearly 50,000 Jobs Created In Scotland
Low-carbon electricity generation, from sources including wind and solar power, must increase by around 50% in the next decade alone to meet net zero targets.
The warning comes from the National Grid which also highlights the need to install low-carbon heating systems in 2.8 million homes and 60,000 charging points for electric vehicles over the next ten years. At the same time, carbon capture usage and storage technology and hydrogen networks will need to be developed.
In its report, Building the Net Zero Energy Workforce(External link), it says properly skilled workers will be required to transform the energy network. In Scotland alone, 48,700 jobs will have to be created to reach the UK target of net zero by 2050 – although the Scottish target is five years earlier.
Statkraft has an important role to play. Our commitment to invest £600 million in Scotland in the next five years will help reduce emissions and create new jobs.
Congratulations to Melvich Community Council
We would like to congratulate the Melvich Community Council and its members on having held its first meetings and setting out its priorities for 2020.
We welcome the opportunity to play a productive role in the community and to work with the Council members in the months ahead. We thank the members for their feedback and being open to hearing our plans.
Statkraft is always determined to be a positive community partner and we look forward to demonstrating that.
Follow Up: Our first Ackron Wind Farm exhibition
We have been encouraged by the positive local response to proposals for Ackron Wind Farm near Melvich.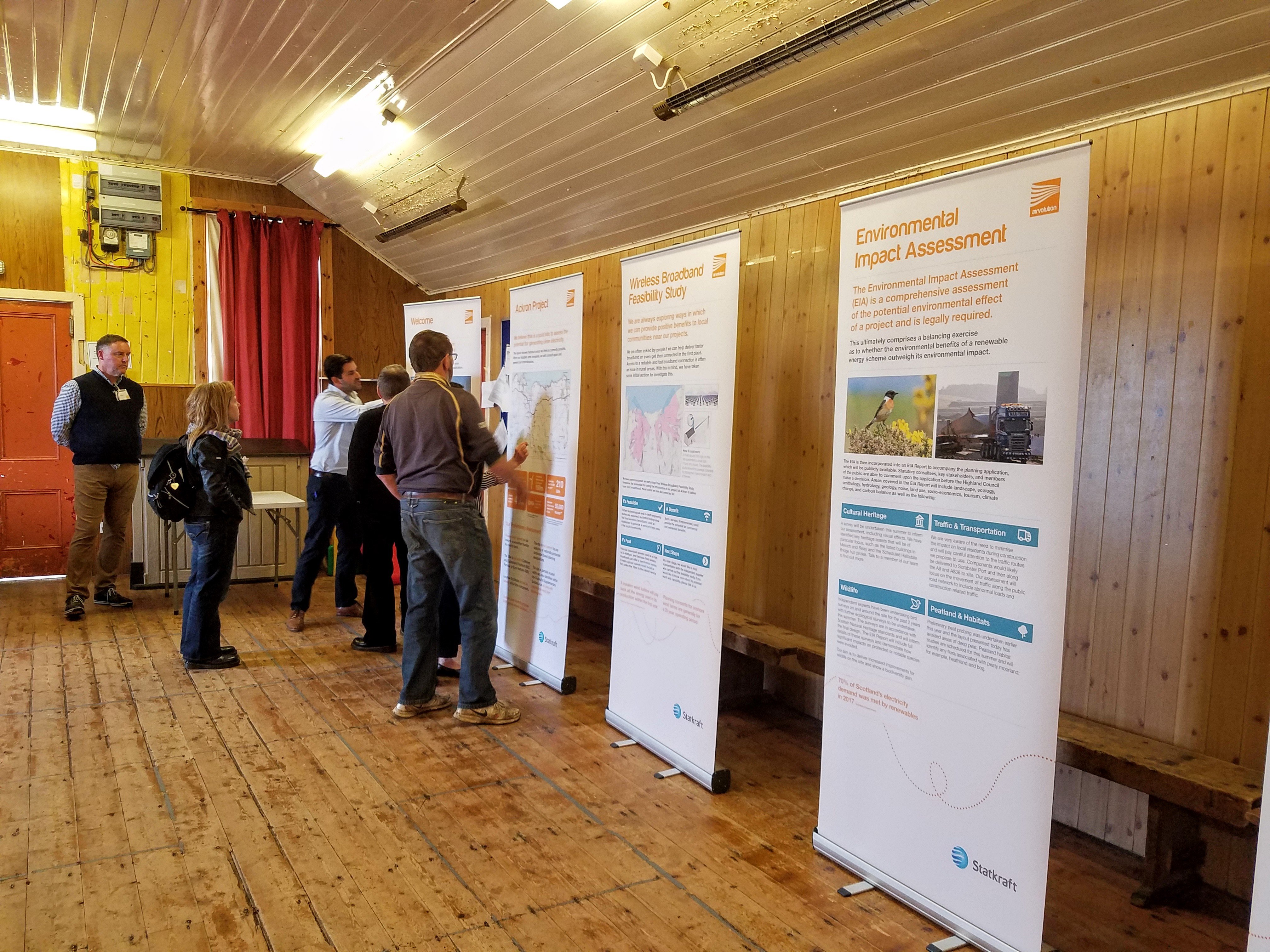 Public Exhibition Announced
Airvolution will be presenting details of their proposed Ackron wind farm, located 2km southeast of Melvich to locals, as well as discussing ideas around shared ownership, local construction and the fund legacy which could see £245,000 each year being available to the community, after construction.
The company also believe there is an opportunity for their project to bring improved broadband to the area.
Senior Development Manager for the Ackron Project, Lloyd Godwin said: "This public exhibition is an opportunity for us to explain the details of the Ackron Wind Farm project and even more importantly, to hear the views and thoughts of the community and elected representatives. We hope to see as many residents as possible at the exhibition."
Public exhibition: Wednesday 26th June, 2pm - 8pm, Melvich Village Hall. All welcome to attend.
Airvolution Clean Energy develop wind farm projects in Scotland on behalf of Statkraft, the largest renewable energy generator in Europe. Over 600 homes have received an invitation to attend and posters distributed for local noticeboards.
View: Resident invitation Exhibition(External link)