Projects under development and construction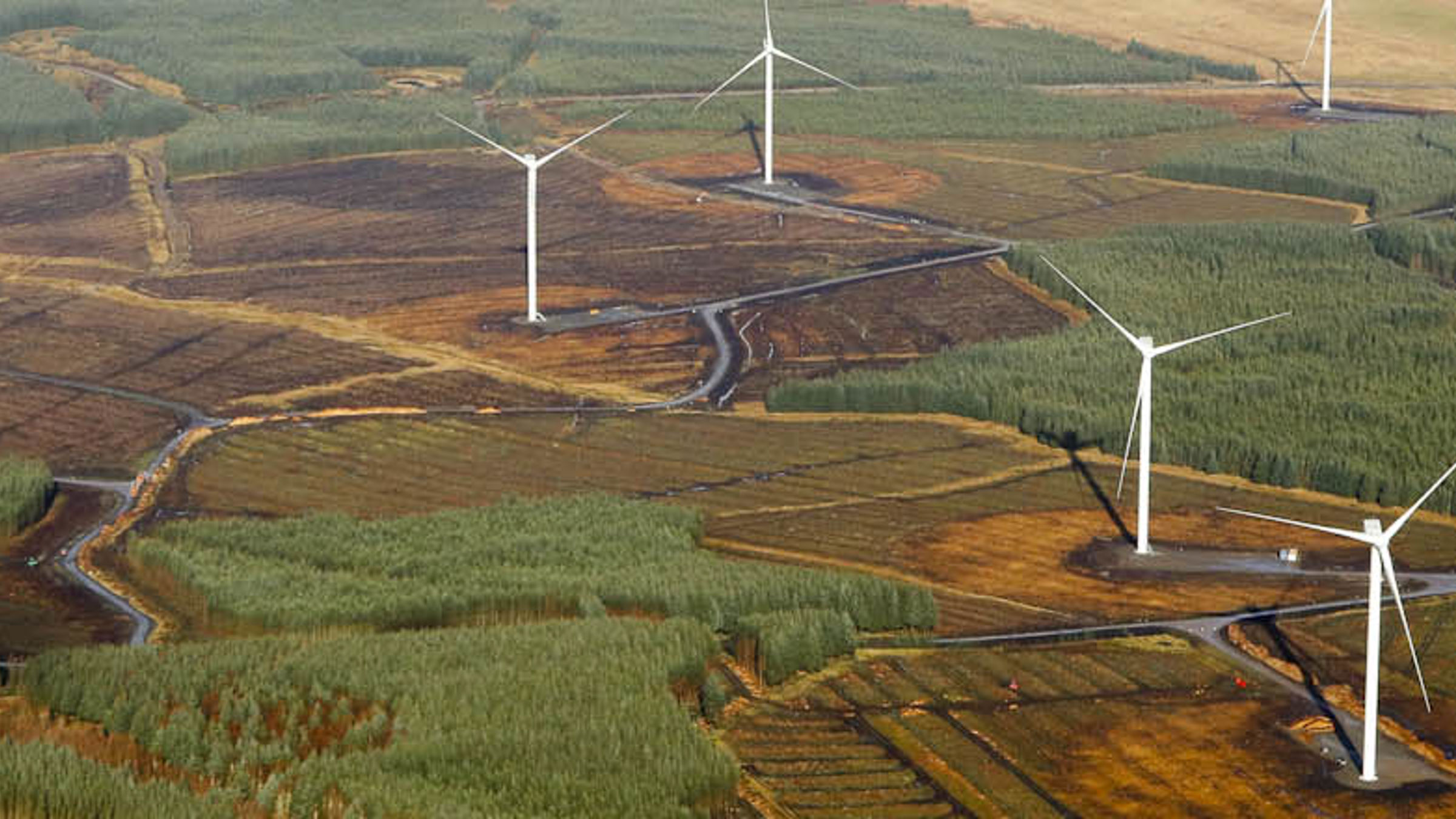 Carn Fearna Wind Farm is a new proposed wind farm to the east of Garve within The Highlands Council area. This website will provide information and updates on the project as it develops, as well as opportunities for you to ask questions and give your views
It is proposed that Carn Fearna Wind Farm would consist of a maximum of 11 turbines with a maximum blade tip height not more than 200 meters. This was reduced from a maximum of 14 turbines following engagement during the scoping process. A comparison of the two layouts can be found in the Project Documents.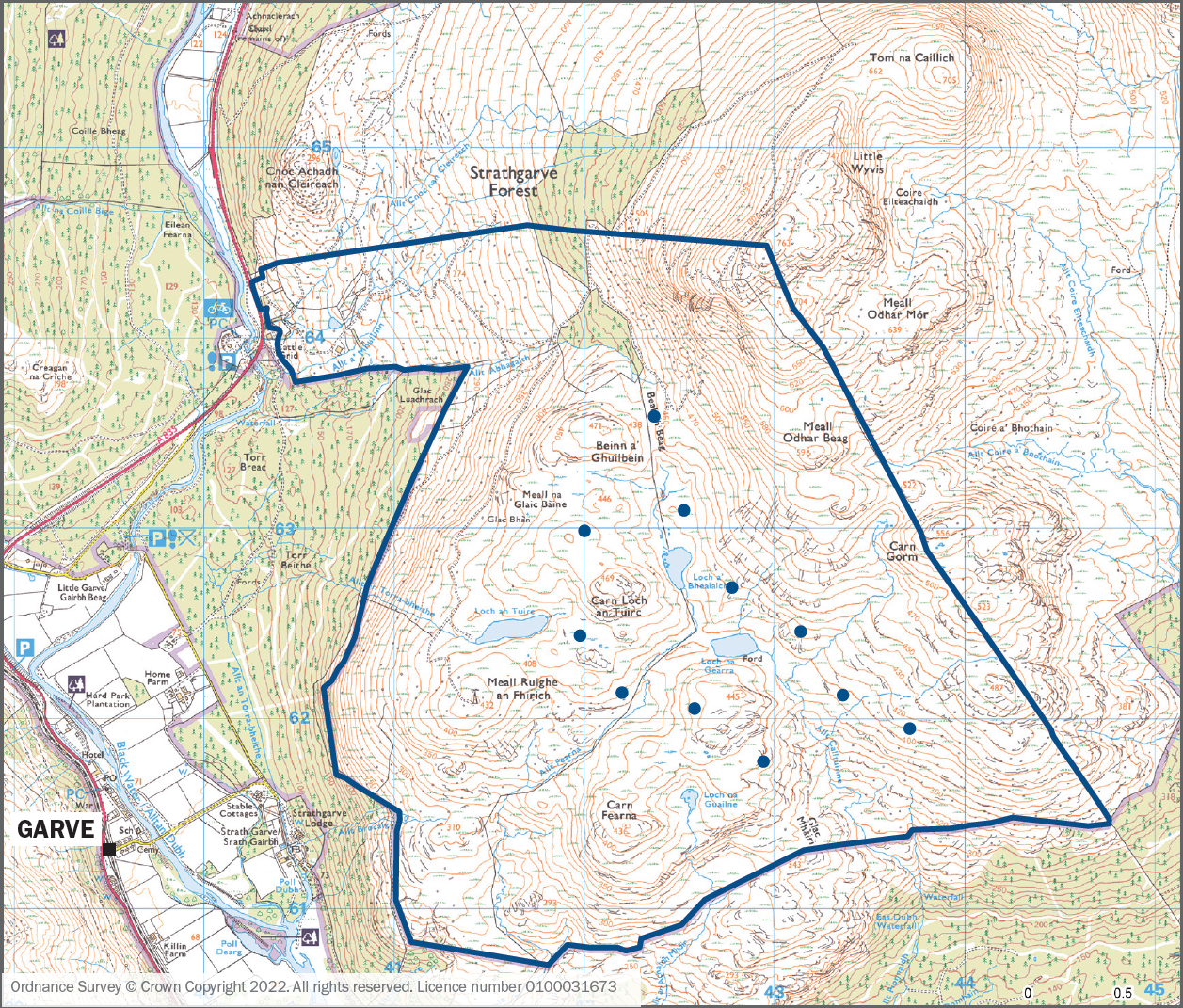 Online exhibition
Our online exhibition is now open. Click here to visit and find out more about the project or join us at one of our public exhibition from 21 to 23 November.
| | |
| --- | --- |
| 21 November: 10am - 1:30pm | Contin Hall |
| 21 November: 4pm - 7pm | Tarvie Cafe, Tarvie |
| 22 November: 12:30pm - 6:30pm | Strathpeffer Community Centre |
| 23 November: 10am - 2pm | Hamilton Suite, Victoria Park, Dingwall |
All documents and feedback forms will also be available online. Due to rebuilding of the local hall and damage to the local Primary School, it has not been possible to hold an exhibition in Garve in this round of exhibition, but we expect to hold an exhibition in Garve during our second exhibition period in 2024.
This website will be kept updated as our proposals develop to keep you informed and to hear your views and ideas.
Contact the Project Team
If you have questions about this project, please contact the project team via the Get In Touch page, by phone on 0800 772 0668, by email at UKProjects@statkraft.com or by post by writing to FREEPOST Statkraft.
Articles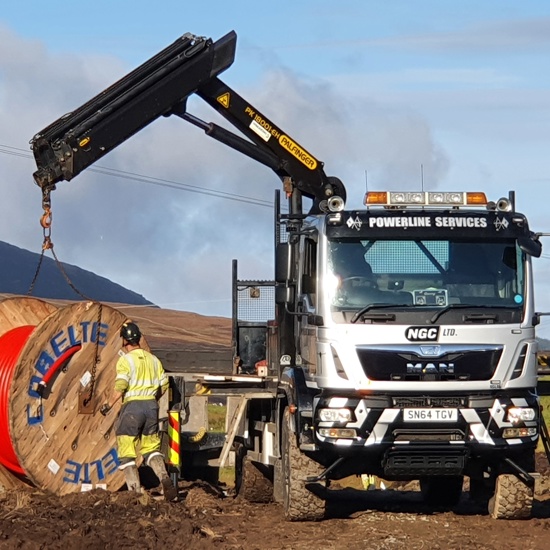 Find your frequently asked questions here
If you can't find your question here, please leave us your question in the form on the bottom of the page and we will get back to you as soon as we can.  
Read more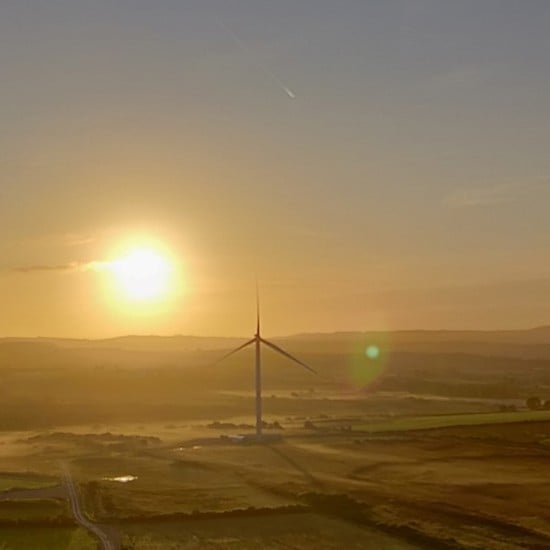 Local Suppliers
Our aim is to have the least impact and provide the most benefit to the communities in which we operate. The construction phase is one way we can create economic benefits through inward investment, a...
Read more
Project timeline
Stage 1: Site Selection (12 months)

Extensive research to identify suitable sites: positive indicators include good wind speed and minimal environmental and technical constraints.

No public engagement is carried out during this time because the site may not pass the criteria required for being suitable for development.

Stage 2: Pre-Planning (6 - 12 months)

We request the view of the Scottish Government and statutory consultees on the level of study required (known as "Scoping").

Scoping Report is sent to the Dumfries and Galloway Council, local and neighbouring Community Councils and consultees such as NatureScot, Scottish Environment Protection Agency (SEPA) and Historic Environment Scotland (HES).

At this stage, it is expected that our initial proposals will evolve, taking information from studies and engagement with the public and statutory consultees.

Stage 3: Submit Planning Application, and Decision (12 months)

An application is submitted to the Scottish Government, accompanied by a comprehensive Environmental Impact Assessment Report showing the results of all studies undertaken.

This is publicly available information and will be provided on this project website, once completed.

Interested parties and statutory consultees can formally comment on the application.

Stage 4: Construction (12 - 18 months)

If the Wind Farm is approved, construction begins at least one year after consent.

Construction typically takes 12-18 months and planning conditions are used to manage elements of construction.

Stage 5: Operation (40 years)

The turbines are managed from a regionally based maintenance team, and operations are controlled by detailed planning conditions.

We are committed to community benefit and shared ownership opportunities. A community fund is active throughout the lifetime of the project for worthwhile community initiatives.

Stage 6: Decommissioning (12 months)
The project team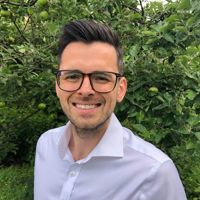 Scott Vallance
Principal Project Manager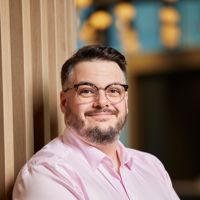 Seumas Skinner
Community Liaison Manager
Learn more about Statkraft and wind power
The history of Statkraft
A short animated video of the History of Statkraft
Statkrafts history
A deep dive into the vast 125 years of history as Europe's largest renewable energy producer.
Wind power - how does it work?
Learn how wind power is generating power.