Projects under development and construction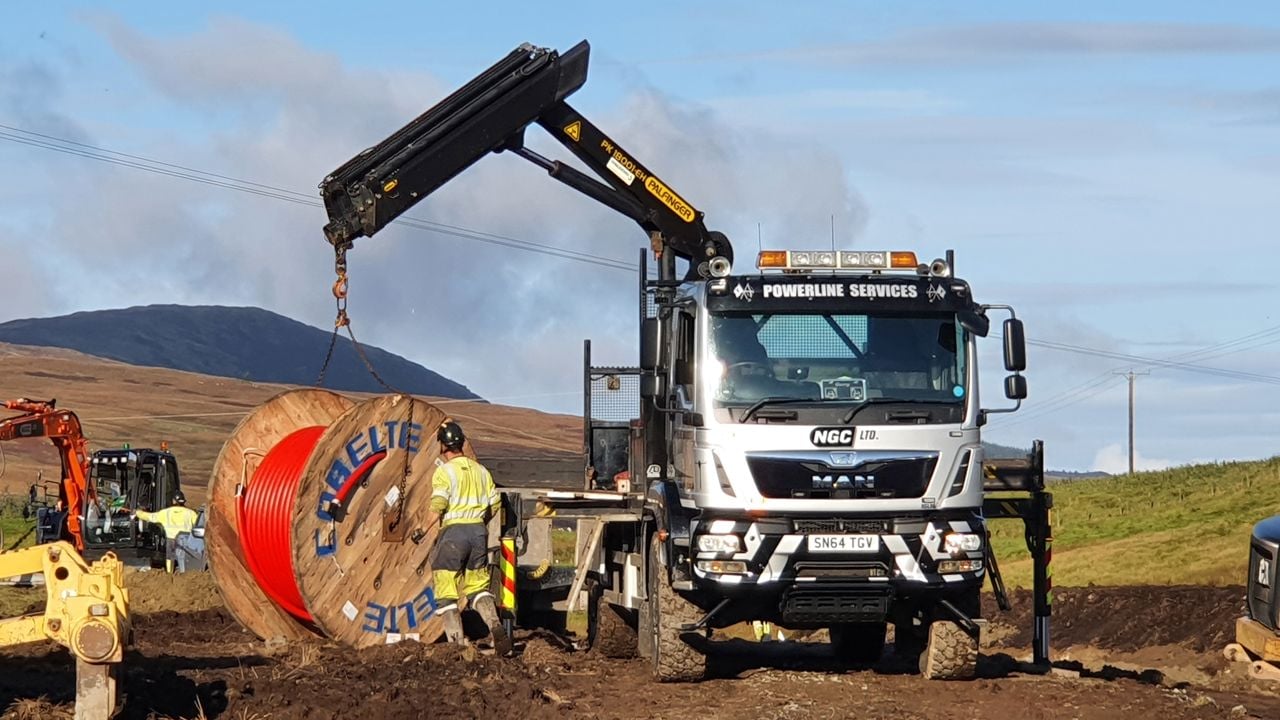 Find your frequently asked questions here
If you can't find your question here, please leave us your question in the form on the bottom of the page and we will get back to you as soon as we can.
About The Developer
Statkraft is at the heart of the UK's energy transition.  Since 2006, Statkraft has gone from strength to strength in the UK, building experience across wind, solar, hydro, storage, grid stability and EV charging.
Statkraft is a global company in energy market operations, with approximately 5,700 employees in 21 countries.
Across our UK business we employ over 300 staff in England, Scotland and Wales and play a key role in helping the global business reach its goal of 9 GW of development wind and solar power by 2025.
.
Statkraft have a number of projects within the Highlands. These include the operational Baillie Wind Farm and consented Slickly Wind Farm, both in Caithness. The 13 turbine Loch Liath Wind Farm, near Drumnadrochit, was submitted to the Energy Consents Unit in May 2023.
In addition to these, Statkraft also operates the Berry Burn Wind Farm and Keith Greener Grid Park in Moray.
Consultation & Engagement
The Scoping Report is the first stage of the formal application process, allowing us to find out what information consultees such as The Highland Council, NatureScot and the Scottish Environmental Protection (SEPA) require to consider our full application. The Scoping Report was published on the Energy Consent Units website in July 2023.

We have written to local Community Councils, Elected Representatives and other stakeholders following the publication of the Scoping Report and made the project website live to help inform as many people as possible. We would be pleased to meet with local Community Councils and organisations to discuss the project in more detail and our plans for our Public Exhibitions.

Later in 2023, we will hold our first Public Exhibition. Details of this are yet to be fully decided, but it will include in-person and online exhibition, a mailout of project information and feedback forms and opportunities for you to discuss with the plans with the project team. We welcome feedback on possible venues and timings. Following the first exhibition, we will process a feedback and make changesz before presenting our final layout in 2024. We expect to submit our final application in 2024.

The website will be kept up to date with the latest project information and news.
You can stay up to date with the project on the Projects Updates page or you can leave your email address on our Get in Touch page to receive email project updates as we progress our plans. We follow all GDPR guidelines in relation to personal data and you can opt out at any time.
We welcome questions and comments through the application period. You can contact us by email at ukprojects@statkraft.com, by freephone at 0800 772 0668 or by post at FREEPOST Statkraft. You can also submit questions using the form at the bottom of this page - please remember to include an email address if you would like a direct response.

We will be holding in-person and online Public Exhibitions for the project in Autumn 2023 and in 2024, before submitting our final application. These will provide you with more information about the project and an opportunity to meet with the Project Team.
Local Benefits
Yes. Statkraft are committed to delivering community benefit fund for Carn Ferna Wind Farm of £5,000 per MW installed per annum in line with Scottish Government Good Practice Principles, should the project be consented.
We are not prescriptive in how community benefit funds are set up and administered and look forward to working with communities to create a community benefit fund that delivers meaningful benefits to communities surrounding the development.
The biggest opportunity to bring local jobs is during the construction phase.
Statkraft always endeavours to be a good neighbour and when bringing new investment to the community, we look at how we can share the economic value of our projects. As such, we will look to develop links with local business groups such as the Chamber of Commerce to understand the mutual benefits of using local suppliers. We are keen to work with local suppliers. Please fill in the Local suppliers registration form if you are a local company interested in being a supplier, or if you would like to suggest a company we could contact.
We would like to hear your ideas as to how our project can foster links with local businesses.
We need high quality broadband to operate our wind farms, including for Carn Fearna Wind Farm if it is given the go ahead.
As we require broadband, we have committed to explore whether it can also help benefit the local and wider community as well. We believe we are the only developer to commit to funding a feasibility study to look into the potential for fibre and wireless line of sight broadband for all our new wind farm projects.
We are committed to offering shared ownership for Carn Fearna Wind Farm and are happy to follow this up should there be interest within the community to explore this further.
We work with Local Energy Scotland to explore community ownership opportunities and we can arrange separate meetings with them if there is interest.
Yes. We have a Local suppliers registration link on the website and please get in touch if you are a local business and interested in the project. We are members of Inverness Chamber of Commerce and already work with local suppliers on existing projects in the Highlands.