Projects under development and construction

Project updates
These are the latest project updates for Loch Liath Wind Farm project
Latest news
Statkraft Announced as a Premier Sponsor of Highland Tourism Community Interest Company
Highland Tourism Community Interest Company (HTCIC) has announced Statkraft as a Premier Sponsor for its Highland Renewables activities.
The Sponsorship which includes support of a series of business and community roadshows, with Kate Forbes MSP (Highland Tourism Ambassador and former Cabinet Secretary for Finance and the Economy) as a key speaker, will help to grow the already expanding Highland Renewables activity which is part of the Highland Tourism CIC group.
Business leaders from the renewable energy and tourism sectors, as well as whisky, heritage and other sectors important to the Highland economy, will be invited to attend the roadshows along with community leaders to discuss actions to benefit the growth and future of the Highlands. The roadshows are planned for early 2024.
Iain Robertson, Head of Statkraft Scotland, said: "Bringing together the renewable energy and tourism sectors is a world-first and will surely be good for the Highland economy. Statkraft has a good neighbour ethos, whereby we try to bring extra value to the communities where we have developments and operations. The work being delivered by Highland Tourism CIC is ground-breaking and we're pleased to be playing our part in making it all happen."
Read the full announcement here.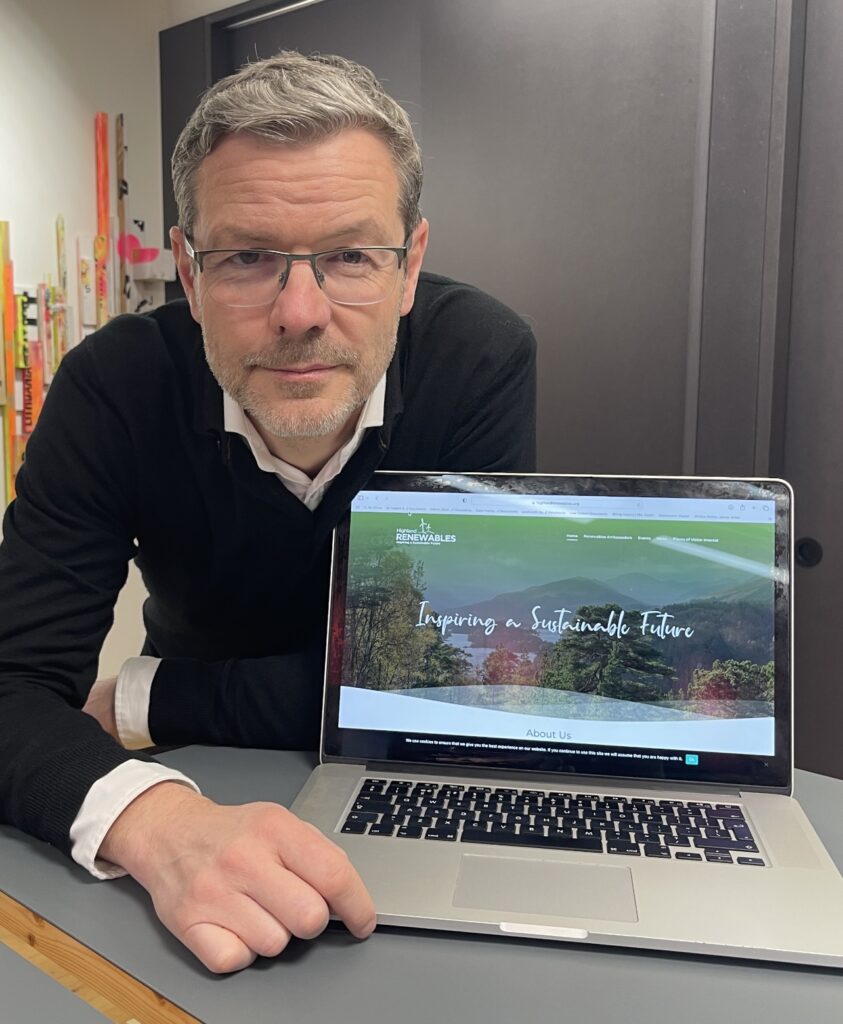 Thank you Invermoriston!
Thank you to everyone who visited the project drop-in at Invermoriston, and thank you to Glenmoriston Millennium Hall Community Association for accommodating us.
The team can still be contacted via email at ukprojects@statkraft.com, via phone on 0800 772 0668 or through the Get in Touch page.

Glenmoriston Information Drop-In
Following requests from the local community, we will be holding a second post-submission information drop-in for Loch Liath Wind Farm. Come along to Glenmoriston Millennium Hall from 12:30 to 6:30 on Thursday 20 July to view our application and have your questions answered by the team.
Thank you for coming to our Information Day
Thank you to everyone who came to our post-submission information day at Glen Urquhart Library and Learning Centre. It was great to see so many of you and to answer the your questions about the application.
Our full application remains available to view at the Library, on our website and on the Energy Consent Unit website. We welcome any further questions by email, phone or in writing to FREEPPOST Statkraft.
Loch Liath Application Submitted
The planning application for Loch Liath Wind Farm has been submitted and is now available on the Scottish Government's Energy Consents Units Website (Ref: ECU00002182) and the project website.
Any representations to the application may be submitted via the Energy Consents Unit website at www.energyconsents.scot; by email to the Scottish Government, Energy Consents Unit mailbox at representations@gov.scot; or by post to the Scottish Government, Energy Consents Unit, 4th Floor, 5 Atlantic Quay, 150 Broomielaw, Glasgow, G2 8LU, identifying the proposal and specifying the grounds for representation.
Low Emissions Scenario report 2022 published
Statkraft's Low Emissions Scenario is an extensive analysis of the energy market moving towards 2050. Learn all about it here.
Statkraft invite views on updated Loch Liath scheme
Since exibiting the Loch Liath Wind Farm in summer 2021, we have refined the design reducing the number of turbines by half. We now invite you to view our plans before they are submitted to the Scottish Government later in 2022.
We will be hosting exhibition sessions in Invermoriston, Cannich and Drumnadrochit, as well as a online exhibition and chats. We look forward to meeting you and hearing your feedback on our latest proposals.
Statkraft releases latest annual Low Emissions Scenario report
For the sixth consecutive year, Statkraft have released its Low Emissions Scenario - an analysis of the energy world towards 2050.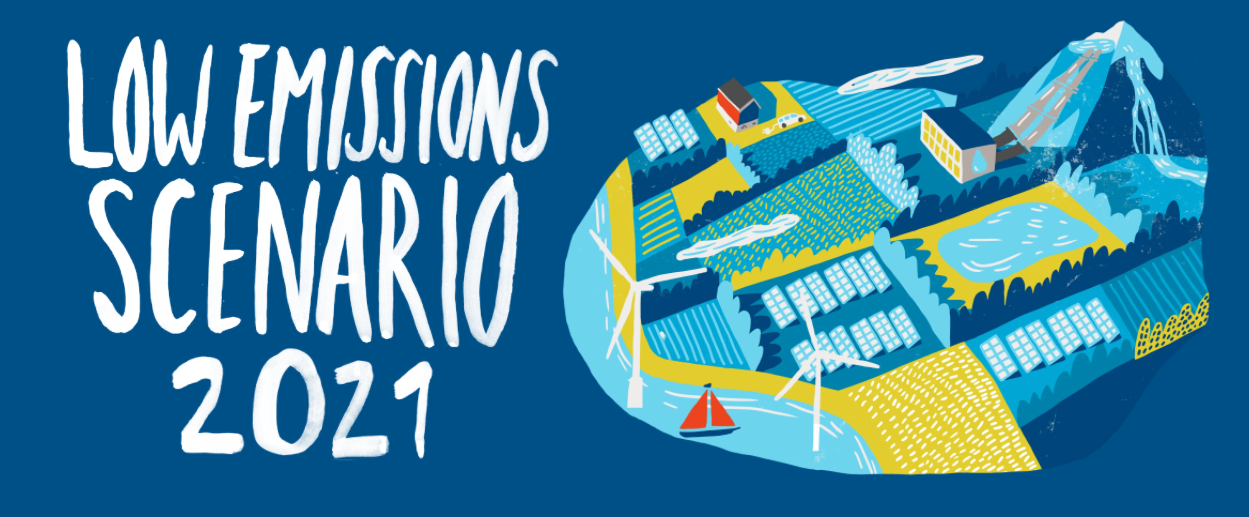 The Scenario covers the energy transition necessary to move towards a low emissions world.
It finds that renewable energy and electrification are the main solutions to decarbonisation, with green hydrogen playing a key role in industry and heavy transport.
Currently, the Earth's temperature is 1.1 degrees warmer than it was during pre-industrial times, and we are already seeing the effects of climate change in the form of extreme heat, wildfires, and violent floods. The UN Climate Panel's sixth report, released in August 2021, made us even more acutely aware of how a temperature increase of two, three and four degrees will have dramatic consequences for our planet. Two degrees is simply too much - we need to limit global warming to a level as far down towards 1.5 degrees as possible.
As we face the challenge ahead, it is also important to look back and celebrate achievements:
Global sales of battery electric cars increased by 40%, even though total car sales fell in 2020.
2020 had a record-high buildout of solar and wind power.
Green investments increased in 2020 despite the economic downturn caused by the pandemic. Investment in renewable power was (7%) higher in 2020 than in 2019.
We must work together to make strides to meet our climate targets which include making solar power the world's largest power source as early as 2035, ensuring green hydrogen plays a key role in industry and heavy transport sector and using renewable energy and electrification as a main solution for decarbonisation.
Read the full report on the Statkraft(External link) website.
Onshore Wind in Scotland will play pivotal role in meeting net-zero targets
A report has been published on how to maximise the economic benefits of clean power for consumers while ensuring that the UK reaches net zero emissions at the lowest cost.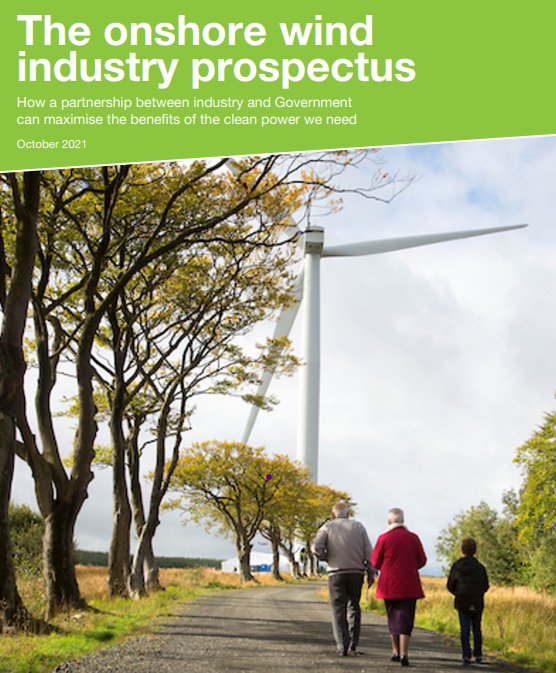 RenewableUK has published their Onshore Wind Industry Prospectus which shows that in order to meet the challenge of net-zero more is required across the UK. It is positive that renewable energy production has overtaken fossil fuels as the biggest source of UK power generation, with a quarter of that electricity coming from onshore wind. Renewables have delivered thousands of jobs across the UK, not least in Scotland, where it remains the nation's biggest employer in low carbon power generation.
The RenewableUK prospectus sets out an ambition for 30GW of onshore wind by 2030. To put this into context, the UK currently produces 8.4GW using onshore wind turbines, powering over 4.2 million homes. An increase of 12GW will require a change to the National Planning Framework and working closely across sectors and communities. It will ultimately bring the following benefits:
Cut UK household bills by £25 a year paying back £16.3bn to consumers and supporting the growth of low cost, green hydrogen production in the UK.
Boost a green recovery by adding £45bn to the UK economy.
Create 27,000 high quality jobs across development, supply chain and operations activity.
Deliver high levels of local content that support levelling-up every part of the UK.
Permanently cut carbon emissions 6m tonnes a year– equivalent to planting a forest the size of Northern Ireland or taking 1 million cars off the road.
Onshore wind is already the largest clean energy employed in Scotland, supporting 8,800 jobs and contributing £2.2bn each year. However, having established itself as a world leader in onshore wind production, Scotland is expected to create a further 17,000 jobs and £27.8bn Gross Value Added (GVA) through renewable energy projects.
You can read the prospectus on the RenewableUK(External link) website.
Listening To Your Feedback
Between 21 May - 14 June 2021 we held an online exhibition to share our plans for the Loch Liath wind farm proposal.
We asked local residents and businesses to provide feedback on our plans including the community fund, investment opportunities as well as ideas to bring meaningful benefits to the area.
We received valuable feedback through the website and also by phone and post using our freepost feedback form. We would like to thank everyone who contributed throughout this process. All comments are being considered as the design and the layout for the wind farm evolves. We have responded to all enquiries and comments made.
In response to the most frequently received comments and questions, our FAQ page shares our answers. We have also produced an Exhibition Summary Report which provides more detail on the responses, as well as the next steps in our local engagement.
We will be hosting a second round of exhibitions in due course - these may be face-to-face, virtual, or a combination of both, depending on pandemic restrictions at the time.
You're Invited: Find out more about 'Why here?' Webinar 29 June 2021 at 10am
One of the most common questions we are asked when developing our projects is 'Why here?".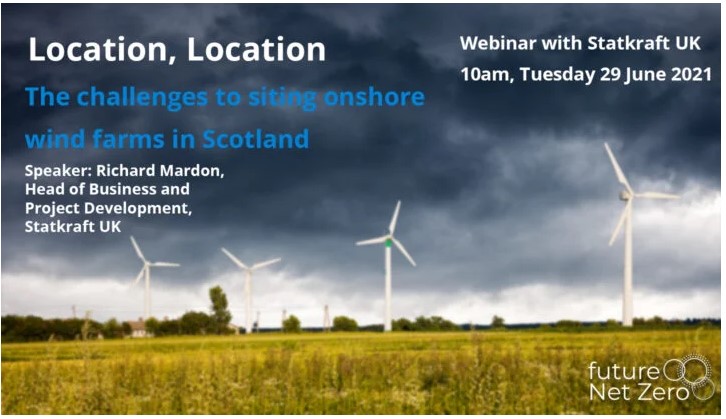 Statkraft's Head of Business and Project Development will help answer this question at a webinar on Tuesday, 29 June at 10am.
During the webinar Richard Mardon will take us behind the scenes of the development process, with a step by step guide on the challenges faced in finding the best sites to maximise Scotland's excellent natural wind resource. There will also be the opportunity to ask questions.
Register, and find out more by clicking here(External link).
The event is being recorded and the link will be available shortly afterwards.
Loch Liath Wind Farm Consultation - Thank You
Thank you to all residents, businesses and interested groups who took the time to visit our virtual exhibition and provide feedback on our proposal for the Loch Laith wind farm.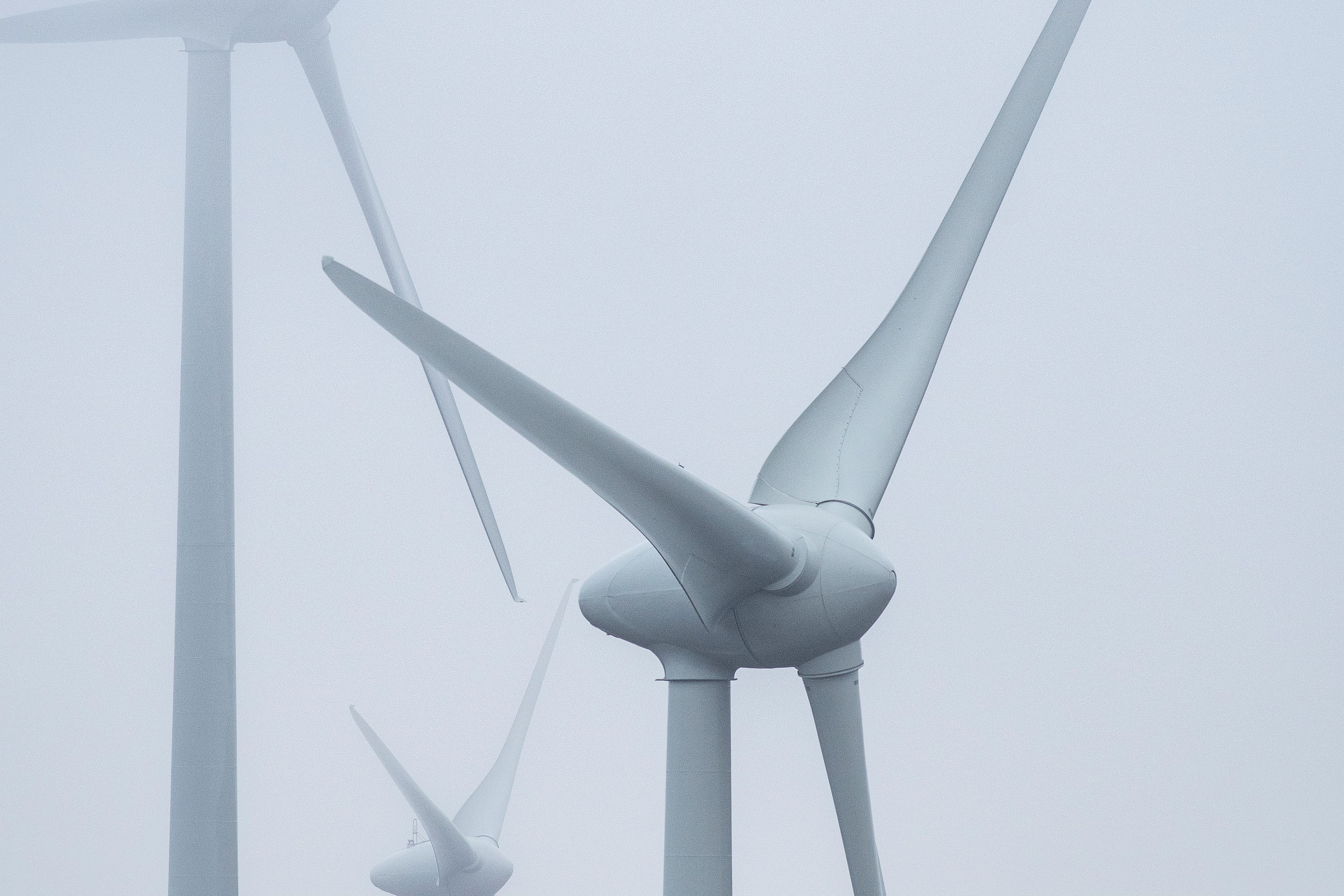 Virtual Exhibition Launched for Loch Liath Proposals
Today marks the first day of the virtual exhibition for Loch Liath wind farm.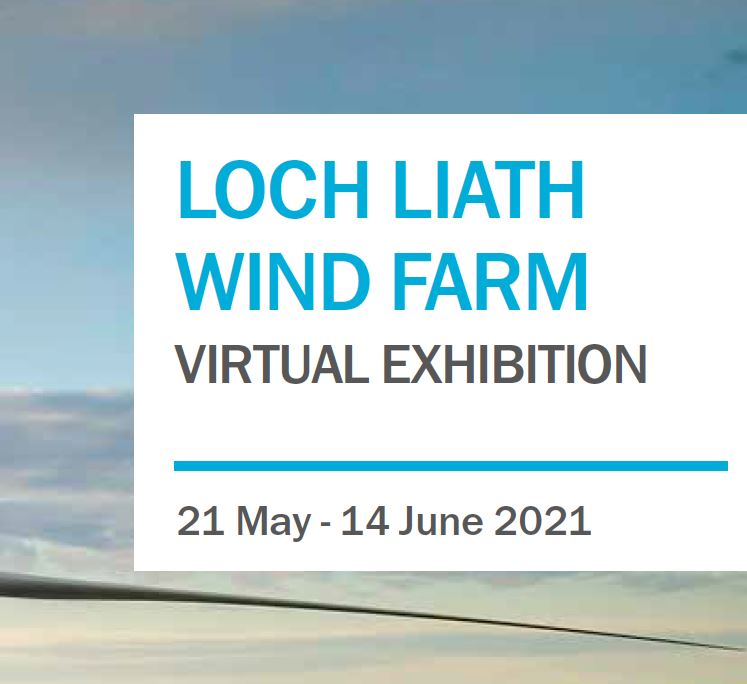 Newsletter - Project Update
Our latest newsletter provides an update on the development, and general news about Statkraft.
Statkraft recognised at Highlands and Islands Renewable Awards
Our approach to the proposed extension to Berry Burn Wind Farm in Moray has been selected as a finalist in the Highlands and Islands Renewable Energy Awards.
Announcing Loch Liath Wind Farm
We have submitted a scoping Request to the Scottish Government to progress our plans for Loch Liath Wind Farm. The proposals are at an early stage and the purpose of the Scoping Request is to receive feedback from consultees as we progress our site investigations.