Projects under development and construction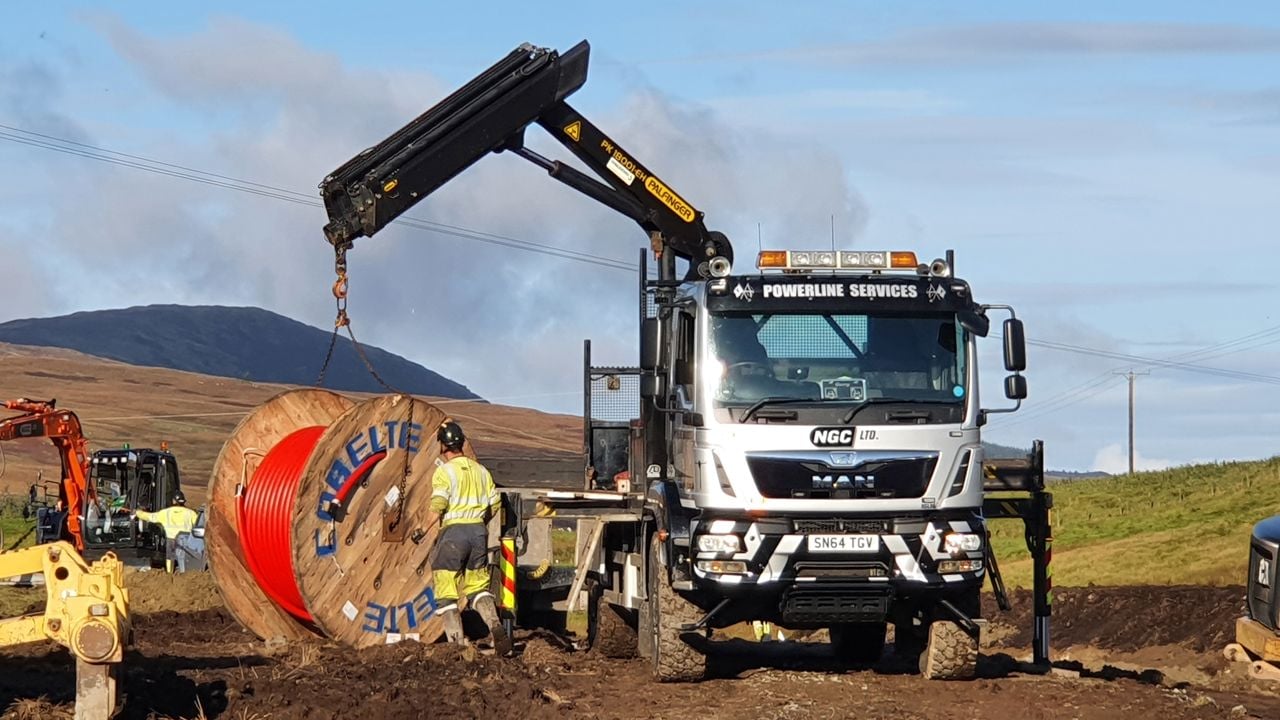 Find your frequently asked questions here
If you can't find your question(s) here, please leave them in the form at the bottom of this page, and we will get back to you with an answer as soon as possible.
About the developer
Statkraft is at the heart of the UK's energy transition.  Since 2006, Statkraft has gone from strength to strength in the UK, building experience across wind, solar, hydro, storage, grid stability and EV charging.
Statkraft is a global company in energy market operations, with approximately 5,700 employees in 21 countries.
Across our UK business we employ over 300 staff in England, Scotland and Wales and play a key role in helping the global business reach its goal of 9 GW of development wind and solar power by 2025.
About the project
Greener Grid Parks are facilities comprised of zero carbon technologies which stabilise the grid, allowing more renewable energy to be transmitted through the network. Keeping the grid stable means ensuring the amount of electricity flowing through the grid always remains level.
They are not a wind farm or solar farm, but are a collection of buildings which look similar to barns, warehouses and shipping containers. These buildings house large machines with built-in flywheels to provide grid stability without emitting any carbon dioxide.
Ultimately these improvements will increase the amount of renewable energy we can use and our energy reduce bills.
National Grid Energy Systems Operator (NGESO) have identified Norfolk as an area which requires more grid stabilisation due to the amount of renewable energy being generated across the UK.
At Necton, the close proximity to the substation avoids lengthy transmission cables, and ensures an efficient connection to the grid whilst minimising disturbance and cost.
Our updated design includes a significant increase in the depth of the triangular landscape buffer. At its narrowest point, the buffer depth has nearly doubled from 7m to 13m deep and at its deepest point it has more than trebled from 12m to 42m deep. The buffer will include an appropriate mix of over 500 trees and shrubs that will be up to 3m high when planted and are expected to be up to 11m high by year 15.

We have also progressed the drainage design so that there will be no increase in the runoff rate of surface water compared to the current situation. This includes use of an "attenuation basin" located on site, which safely stores excess rain and storm water.
An important consideration is that we meet the requirements of the National Grid Electricity System Operator (NGESO). They have contracted our services to help stabilise the grid at Necton. The design process is complex and we have been exploring different ways in which we can deliver this service. This has included options to use only batteries or synchronous compensators, or a combination of both. A combined scheme was presented at our public exhibition.

The design has evolved to a point where the needs of NGESO's grid stabilisation requirements can be met with two synchronous compensators alone. As a result, we are now progressing Necton Greener Grid Park without battery storage. This is reflected in the revised layout which can be found here.
We are still investigating options for visual mitigation due to the unique landscape of the site. We will consult closely with the council on the need for and types of visual mitigation to be used.
A Greener Grid Park is usually comprised of few buildings next to an existing electricity substation. If you were passing it, and you didn't know, you'd probably think it was an agricultural barn, a storage unit, or a shipping container.
During construction, we will work to keep noise levels from the site to a minimum. We will follow all conditions imposed on construction activities if our application is successful. The noise levels will stay below the level which is set out by the council in the planning permission and we will only work within the set hours allowed by the Local Planning Authority.


The equipment, once installed and operational, will be clad in noise insulating materials and housed in noise attenuation buildings. The specific supplier to be used will be selected once planning consent has been granted. Once the technology suppliers have been selected, and detailed designing has commenced, noise studies will be carried out and provided to the council. The development will not exceed noise limits set by the council to prevent negative impacts on residential properties in the area.
The building colour will be selected for its ability to blend in with the existing substation building which we would expect to be moss green but will seek further input from the Council on this topic.
Yes. Our first Greener Grid Park is operating in Keith, Moray. We are also nearing completion of a second Greener Grid Park in Liverpool. The technology used in these projects are synchronous compensators. We have also won contracts from National Grid Electricity Systems Operator for two grid forming battery projects at Coylton and Neilston in the South West of Scotland.
We also have similar projects in Ireland.
We anticipate the construction phase will last approximately 12-18 months.
Now that we have submitted a planning application, Breckland Council is running a formal consultation on the proposals. You can view and comment on all the application documents here using the application reference.
If you have any questions about the plans, we would be happy to help please get in touch here.
We would love to keep you informed. You can register on this website to ensure you are kept up to date, or use the contact us form to let us know your postal address.
Environmental considerations
The preservation of biodiversity and wildlife on site is a top priority for Statkraft which is why we are committing to provide ecological enhancements for Necton Greener Grid Park.

Our plans include an area of woodland, scrub and species-rich hedgerow at the south and east of our proposed development. This will help screen our GGP and contribute to the biodiversity benefits delivered from the project. We have also proposed a 0.9ha area, approximately 700m south-east of our site, for the sole purpose of habitat creation.
Overall, we expect that the project will deliver more than a 10% increase in biodiversity net gain (13.49% increase in habitat units and 86.45% increase in hedgerow units).

Biodiversity net gain is a measurement which measures how the development will benefit local habitats and wildlife.
The planning application is accompanied by a drainage impact assessment including the provision of sustainable drainage measures. This includes an "attenuation basin" located in the north-east corner of the site which safely stores excess rain and storm water.
Safety and traffic
Once the facility has been constructed, there will be minimal vehicle trips to the site during the operation of the development as the site will be operated remotely. There will be occasional visits for maintenance and inspection of the facility, so there will not be noticeable impact on traffic flows in the area.
The planning application includes detailed assessments of construction traffic and access routes, and measures will be taken to minimise the impacts on local residents. This will include careful scheduling of deliveries which might include scheduling abnormal load vehicles arriving at night, HGV delivery timings and any restrictions being agreed with the council and the selection of the most suitable construction access routes.
Details of construction access will be secured in an enforceable Construction Traffic Management Plan that will accompany any planning consent.
The site will be fenced off using high-security fencing to ensure safety to the public.
No, the lights will be installed with motion sensors and will not be in constant illumination to prevent light pollution. Once operational, the site is expected to be attended by a service technician only for essential maintenance.
Emergencies
Safety is our priority, which is why all of our sites are fitted with controls which monitor the site 24/7 and can remotely shut down the system. There will be stringent emergency measures in place, which are outlined in the emergency plan produced before construction starts. In addition, we will have Senior Authorised Persons (SAP) with sufficient competence who will be responsible for the site. We will also engage a local security company to respond to security alarms within a set time frame.
Statkraft will implement procedures and plans for emergency situations and will run regular emergency preparedness exercises in order to ensure that all personnel in the organisation, including third parties, are aware of how to act and react if any unplanned situations should occur. Agreements will be made, and cooperation established with local emergency services for training and exercises in order to secure own personnel, third parties, environment and properties.
Some examples of measures we would take include:
1. To separate transformers from adjacent structures and from each other.
2. Resistance barriers (fire wall), spatial separation, and provided with an enclosure.
3. Spatial separation between the transformer and the synchronous compensator building or the facing elevation wall of the building.
4. Automatic fire, gas and smoke detection (beam based) within the buildings.
5. Automatic fire suppression (e.g. water and/or gas-based sprinklers) within the buildings.
6. Use of fire-resistant non-combustible materials/enclosures around the components.
7. 24/7 remote control of the temperature of the components.
A detailed design risk assessment with specific and detailed risk mitigation will be carried out at the design stage. Fire safety measures will be detailed within the planning statement and will be detailed further within the fire safety strategy report with the input from all suppliers and the Statkaft operations team.
Benefits
This project, if constructed, will help the UK move towards its zero carbon emissions targets by increasing the stability of the electricity grid with Synchronous Compensator technology. It will also bring a reduction in energy prices and spend by National Grid on constraints.
If consented the Necton Greener Grid Park will benefit from a Community Benefit Fund of £20,000 per annum from the start of construction for the life of the project. Our community benefit is the first of its kind for grid projects. Find out more here.
The community benefit fund of £20,000 per year would run for as long as the Greener Grid Park was in operation. These are usually administered by an independent third party, and would cover an area of benefit agreed with local people.
Yes. We have a local suppliers registration link on the website so please complete that if you are a local business and interested in the project, or would like to recommend one.
We will work with groups such as the Norfolk Chambers of Commerce to maximise opportunities for local suppliers.