Projects under development and construction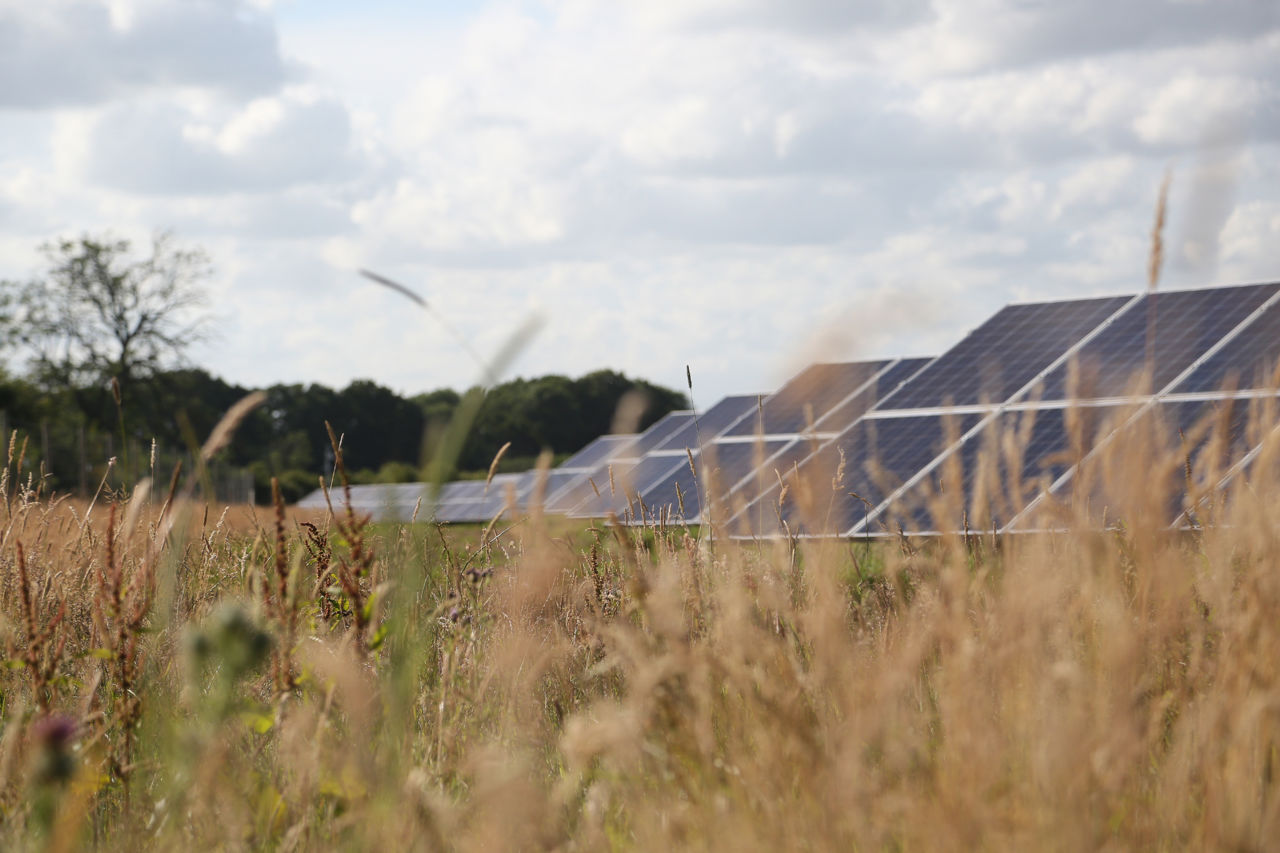 Find your Frequently Asked Questions here
If you can't find your question here, please leave us your question on our Get In Touch page and we will give you an answer as soon as we can.
About The Developer
Statkraft is at the heart of the UK's energy transition.  Since 2006, Statkraft has gone from strength to strength in the UK, building experience across wind, solar, hydro, storage, grid stability and EV charging.
Statkraft is a global company in energy market operations, with approximately 5,700 employees in 21 countries.
Across our UK business we employ over 300 staff in England, Scotland and Wales and play a key role in helping the global business reach its goal of 9 GW of development wind and solar power by 2025.
About the Project
The National Infrastructure Commission has suggested that 121GW of solar energy is needed to help the UK meet the carbon emissions targets. Solar energy is a key part of the renewable energy mix to generate clean, homegrown energy that will help tackle energy prices and heighten energy security. It is quicker and easier to deploy than any other renewable energy generating technology.
Solar is a key part of the renewable energy mix to generate clean, homegrown energy that will help tackle high energy prices and increase energy security by reducing our reliance on fossil fuels. This site can make a significant contribution towards this.
Solar is also the world's lowest cost power technology and requires less capital investment and construction. Solar power costs have fallen about 85% since 2010, mainly driven by increasingly efficient production of solar panels, lower installation costs, and advances in materials technology. This makes it better placed to help deliver renewable energy now.
This area has a high level of solar irradiance and is close to a connection to the national grid. These are two key factors in selecting potential locations for solar farms.
The relatively flat topography of the site, alongside the proposed screening, will limit visual impacts on the local area.
Cornwall is a good location for solar development in the UK. The site is all Grade 3a land and lower. Therefore, only half of the site is best and most versatile land. Notwithstanding this, the importance of delivering renewable energy on appropriate sites such as this must be weighed against the limited list of BMV land.
The energy from the sun's radiations is referred to as solar energy. This energy is received as heat and light and can be converted to various useable forms - the most common being electricity. Photovoltaic cells convert the energy from solar radiations into electricity.
Energy generated with solar panels can be stored in batteries at sites such as our Greener Grid Parks, stored using technologies such as pumped storage or hydrogen electrolysis or used directly via the National Grid.
Statkraft are involved in the development and operation of solar farms across the UK and Europe. Our acquisition of Solarcentury in 2020 has strengthened our skills and experience to deliver quality solar projects to renew the way the world is powered.
The SolarCentury team who joined Statkraft have developed and built out more than 75 solar farms across the UK since 2011, giving them unparalleled experience in solar development in the UK.
The consultation will take place in Summer 2023, followed by submission of the application to Cornwall Council in late Summer/Autumn 2023. If the application is successful, construction would take around 6-9 months, so the site could be generating solar power by late 2025.
Environmental surveys are being undertaken by a team of specialist consultants to establish a baseline of current ecology and ornithological conditions in and around the site. A scoping report was submitted to Cornwall Council in early 2023.
During summer 2023 we will undertake further surveys and assessments on a range of environmental considerations – including ecology, noise, visual impact and flooding – to inform the final proposal.
Consulting the Community
Throughout the design stage, we talk to consultees to gather feedback, and continue studies and assessments that help shape the design of the final project set out in the application documents.
To stay up to date with our project, you can provide contact details via the postal reply card or our Get In Touch page. We will email you with details of major project milestones. We will also update our Project Updates page as the project progresses.

Please do get in touch if you have any questions for the project team.