Projects under development and construction

Project updates
These are the latest project updates for Feckenham Greener Grid Park
Latest news
Feckenham Greener Grid Park - Update
In January 2022, our proposal for a Greener Grid Park near Feckenham received planning consent from the Redditch Borough Council Planning Committee.
The approved scheme (21/00195/FUL) proposed a development comprising energy storage and grid balancing equipment, including 49.9MW of Battery Energy Storage Systems (BESS) and four synchronous compensators, along with associated infrastructure and landscaping.
Greener Grid Parks are a collection of buildings, containing zero carbon technology which stabilise the grid, allowing more renewable energy to be transmitted through the network. You can find out more about Greener Grid Parks here. Stability can be achieved through both synchronous compensator technology and BESS. Previously Statkraft discussed how Feckenham had been identified by NGESO (the operator of the National Grid) as an area with a need for grid stability. We anticipated that Feckenham would be included in one of their tenders for grid stability services. However, this did not occur, and we are currently evaluating future options for the project.
One option we are exploring is supporting National Grid's storage needs with BESS technology. BESS is a proven technology, which provides zero-carbon electricity independent of the weather. Due to the lack of grid storage in Great Britain, there will be increasing periods where renewable generation exceeds domestic demand. Batteries increase the amount of renewable energy consumers can utilise by storing energy when demand is low and releasing it when it is needed the most.
Nothing is confirmed at this stage, and when we have completed this process, an update will be provided. Our evaluation will also include any new requirements/recommendations around battery safety.
In the past year Statkraft has gone from strength to strength in the UK, investing in wind, solar, energy storage, grid stability, EV charging and green hydrogen projects. Our UK businesses employ over 450 people, and we are developing battery projects in a number of locations across the country. We have a proven record of delivering BESS developments, with operational sites across Europe, including in Ireland, Germany and the Netherlands. We are also commencing construction of two energy storage projects in Scotland within the next year.
Statkraft has strengthened its approach to the local benefits that Greener Grid Parks deliver. Each Greener Grid Park will generate a community benefit fund of £20,000 per annum, from the start of construction for the life of the project. This would provide funding for low-carbon projects, of which the installation of electric vehicle charging points would be an example. We have established a fund for Keith Greener Grid Park in Moray which you can read more about here.
Low Emissions Scenario report 2022 published
Statkraft's Low Emissions Scenario is an extensive analysis of the energy market moving towards 2050. Learn all about it here.
Feckenham Greener Grid Park Receives Planning Approval
Last week Statkraft came one step closer to developing a Greener Grid Park near Feckenham when it achieved approval from Redditch Borough Council Planning Committee. This is a big milestone for the project.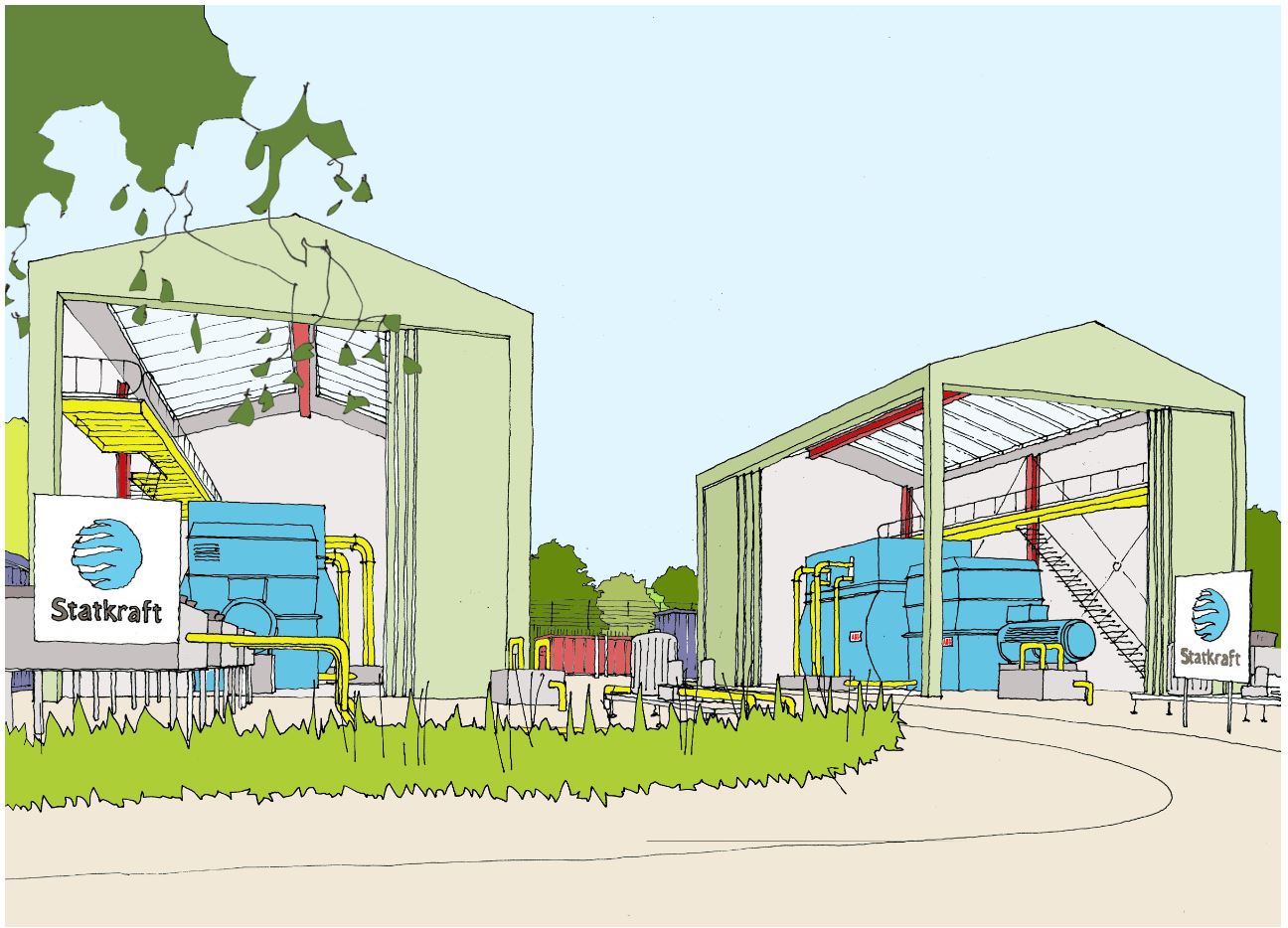 Feckenham Greener Grid Park transport route options explained.
On 27 October 2021, Statkraft presented their Feckenham Greener Grid Park to Redditch Borough Council Planning Committee.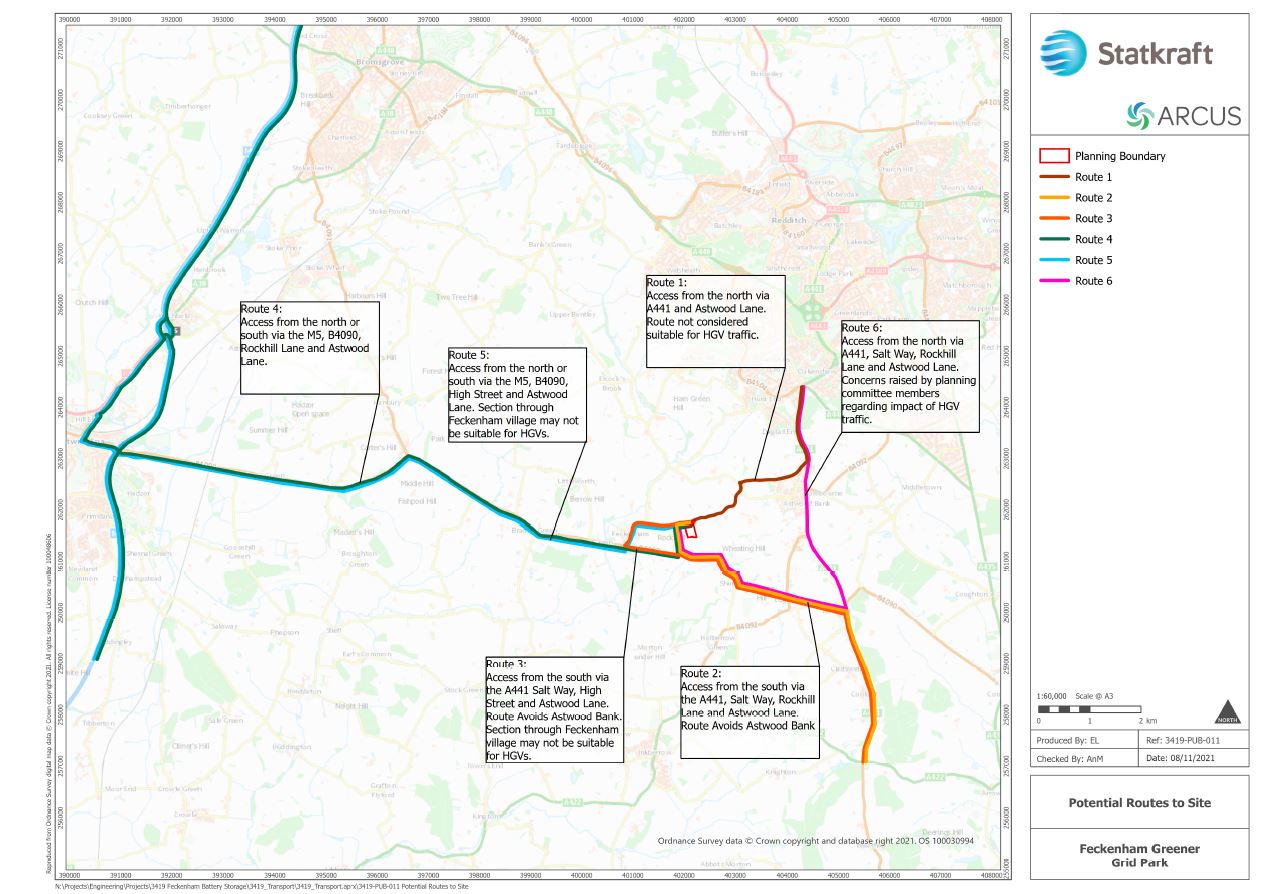 Statkraft releases latest annual Low Emissions Scenario report
For the sixth consecutive year, Statkraft have released its Low Emissions Scenario - an analysis of the energy world towards 2050.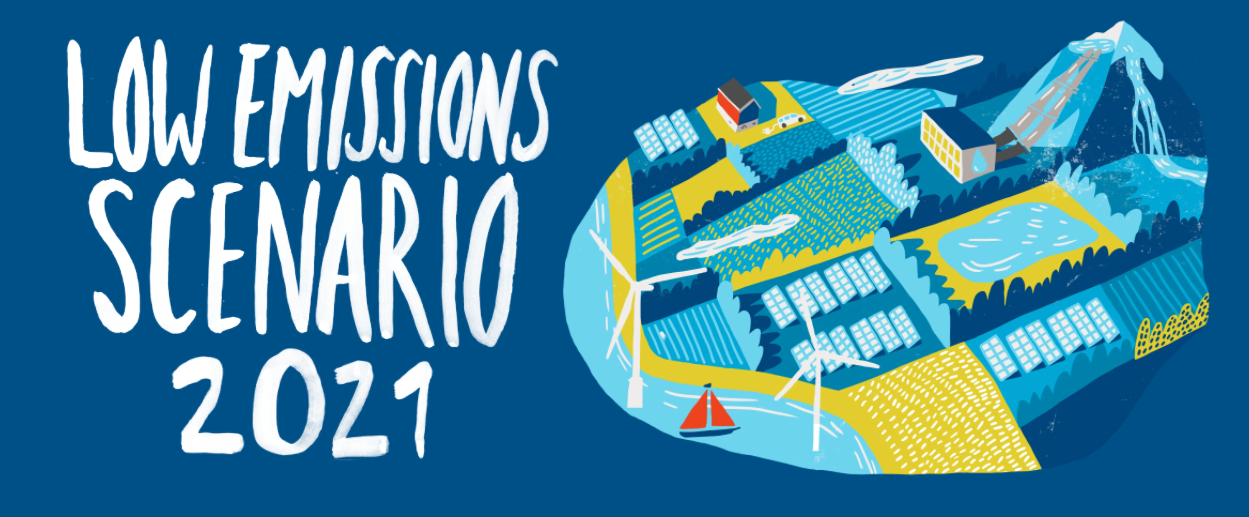 Thank you for your feedback
Thank you to all residents and interested groups who took the time to engage with our consultation regarding our planning application for Feceknham Greener Grid Park.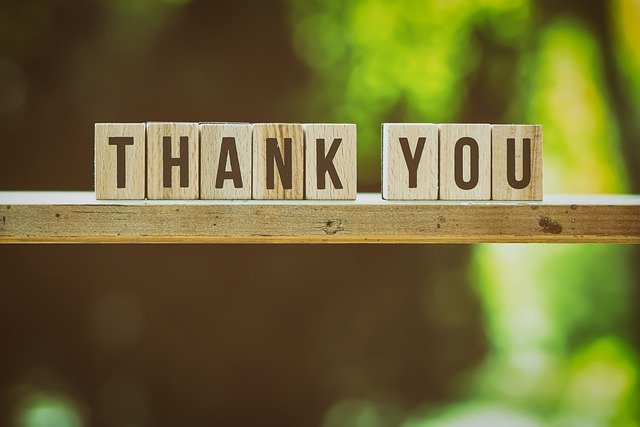 Feckenham Greener grid project update - Key points for the community
Statkraft have been progressing our plans and are happy to announce we are moving forward with submitting our planning application in June for our Greener Grid Park, east of Feckenham Substation. We have laid out some key points below to address concerns that members of the community may have.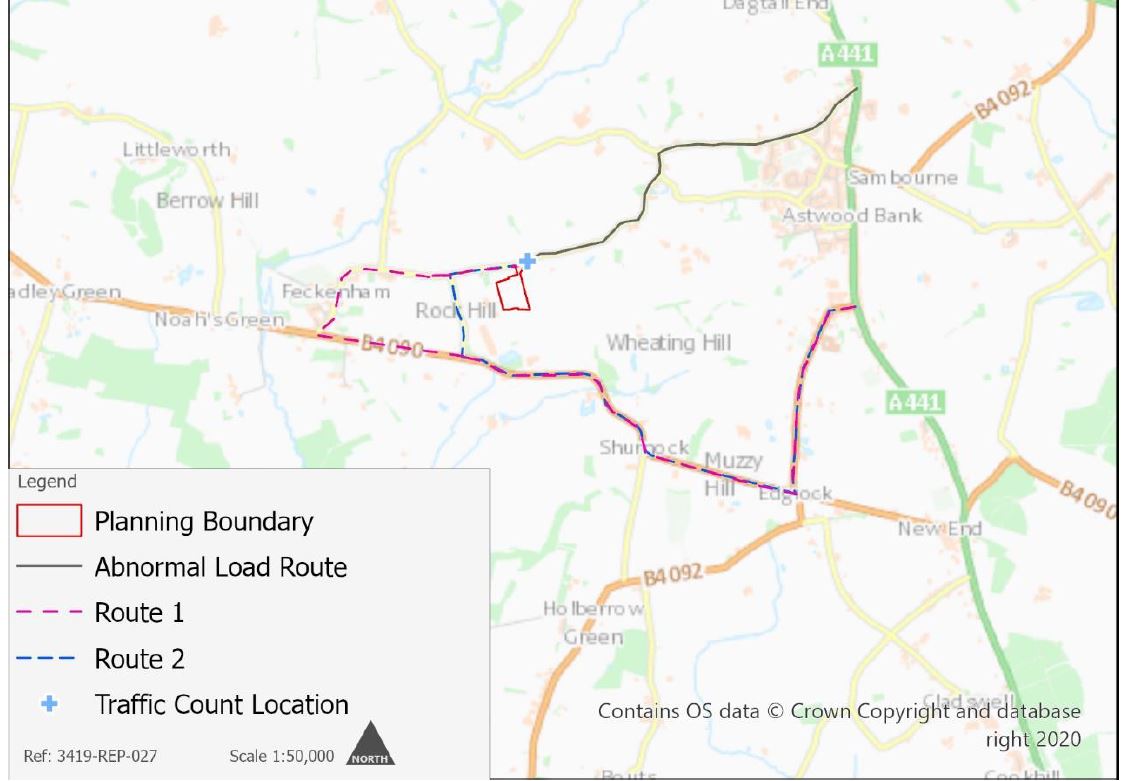 Application submitted to Redditch Borough Council
We are pleased to announce that plans for a proposed Greener Grid Park near Feckenham have been submitted to Redditch Borough Council.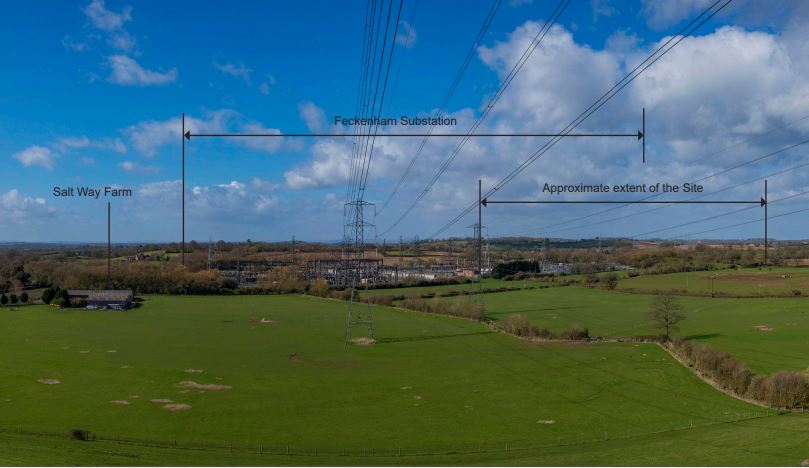 Ecological restoration plan leads to nomination for prestigious renewables award
Wildfires which devastated much of the Moray countryside in the north of Scotland last year have led to increased environmental benefits being proposed by Europe's largest renewable energy producer.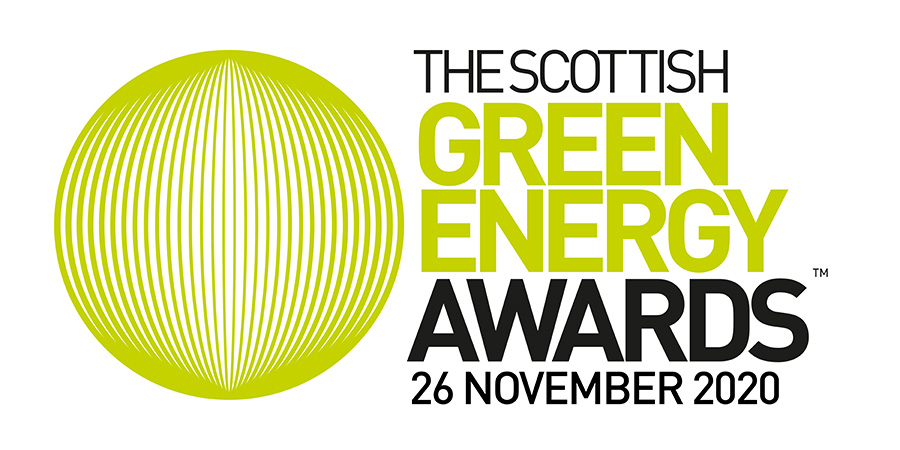 Reducing UK emissions: 2020 Progress Report to Parliament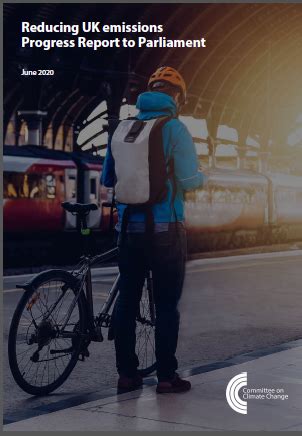 Announcing our proposal for a Greener Grid Park at Feckenham
Statkraft, Europe's largest generator of renewable energy, have notified local residents and community leaders of a new proposal in the area to improve the grid network.