Projects under development and construction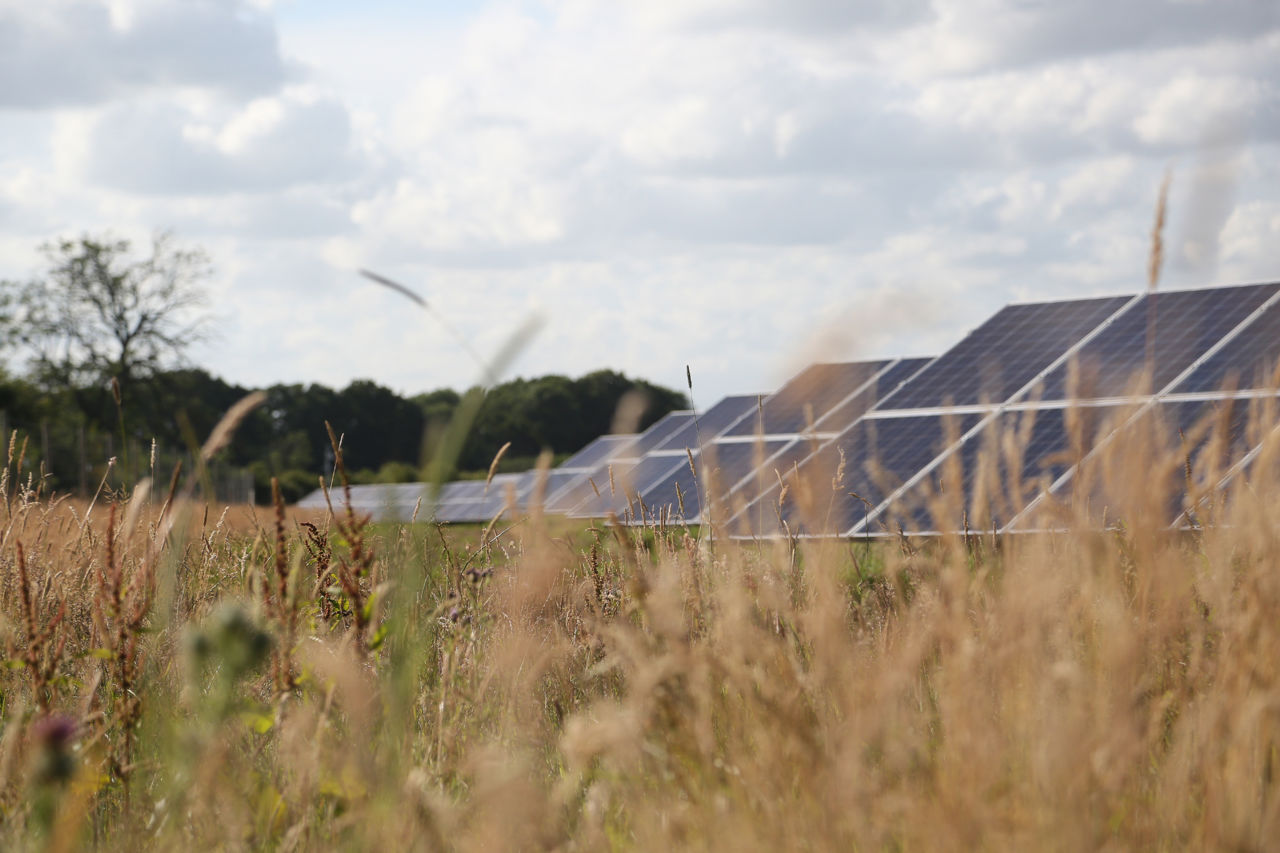 Get answers to the most frequently asked questions here.
If you can't find your question here, please feel free to get in touch.
About The Developer
Statkraft is at the heart of the UK's energy transition.  Since 2006, Statkraft has gone from strength to strength in the UK, building experience across wind, solar, hydro, storage, grid stability and EV charging.
Statkraft is a global company in energy market operations, with approximately 5,700 employees in 21 countries.
Across our UK business we employ over 300 staff in England, Scotland and Wales and play a key role in helping the global business reach its goal of 9 GW of development wind and solar power by 2025.
About the Project
The project comprises a solar farm located close to Langford, across the boundary of Churchill Parish and Wrington Parish Council within North Somerset Council.
The proposed solar development will have a capacity of up to 49.9MW. As part of the development we are also considering a battery energy storage system (BESS) which stores electricity and feeds it back into the energy network at times of high demand.
This site has been carefully selected as part of a detailed feasibility process we undertake which considers designated areas, land grade, levels of solar energy and locations where there is access to the electricity grid.
It is expected the site will generate enough energy to power over 14,500 homes. This is based on an installed capacity of up to 49.9MW, solar irradiation assessments and average GB domestic consumption of 3,509kWh per annum (BEIS December 2022).
As part of our activity, we have carried out an Agricultural Land Classification (ALC) survey and report. This report will help inform the design of the project with the aim to develop the vast majority of the proposal on non-Best Most Versatile (BMV) land. Where there are small pockets of BMV land within the development area, the site design will look, where possible, to avoid them.
The proposed development site covers 76 hectares (188 acres). In additional to hosting the renewable energy technology, the proposed development area includes a significant amount of land that will be used for ecology and biodiversity enhancements for the project.
It is expected the construction of the solar farm will take up to 9 months. The first six weeks is when most of the deliveries will take place. There are fewer vehicle movements as the site is built and then made operational. The site will have in place a Traffic Management Plan during construction and operation.
The operational life of the project is expected to be 40 years.
Should the project be consented and built the site will be decommissioned in line with the planning conditions issued as part of the consent. A decommissioning plan will be agreed with the Council and highway authority.
A key aim of our projects is to enhance biodiversity and contribute to the local economy. We will be working with environmental consultants and organisations such as the Bumblebee Conservation Trust to help shape environmental and biodiversity measures for Kitland.
If consented and developed, this project will deliver a Community Benefit Fund of up to nearly £400,000 over the operational lifetime of project. We will work with the local communities to develop a fund that helps meet local priorities.