Projects under development and construction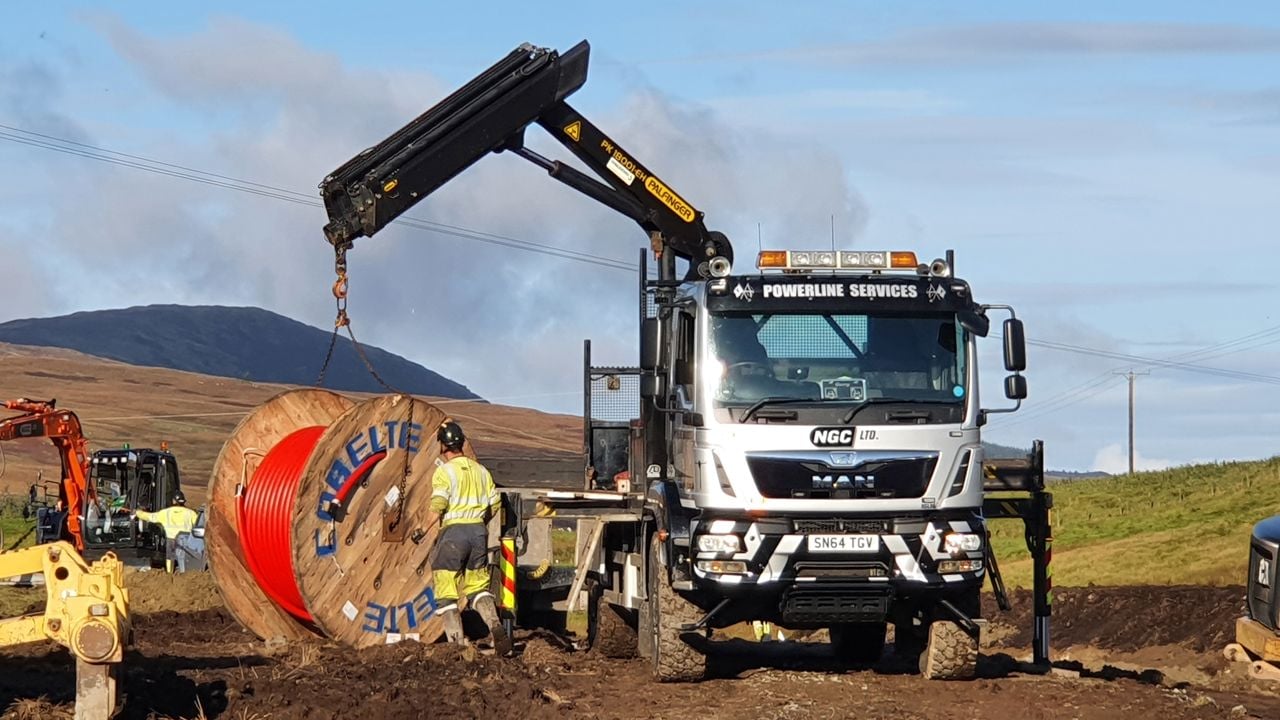 Find your Frequently Asked Questions here
If you cant find your quesion here, please leave us your question in the form on the bottom of the page and we will give you an answer as soon as we can.
About The Developer
Statkraft is at the heart of the UK's energy transition.  Since 2006, Statkraft has gone from strength to strength in the UK, building experience across wind, solar, hydro, storage, grid stability and EV charging.
Statkraft is a global company in energy market operations, with approximately 5,700 employees in 21 countries.
Across our UK business we employ over 300 staff in England, Scotland and Wales and play a key role in helping the global business reach its goal of 9 GW of development wind and solar power by 2025.
About Craig Watch
The site straddles Moray and Aberdeenshire Councils, approximately 8km southeast of Dufftown.
This site was chosen for wind development as it met numerous conditions considered during our feasibility process which includes looking at factors such as:
- wind speed
- landscape and visual
- ecology
- heritage
- aviation
- distance to residential properties
- access to grid connection and access for construction.
It is worth noting that our studies show less than 10% of the land in Scotland is suitable for wind energy development.
Following extensive survey work and feedback from the local community and stakeholders, we have requested planning permission for 11 turbines.


This is a reduction from the 16 turbine arrangement that were proposed in our scoping report.
We have sough permission to build turbines with a maximum height of 200 metres to blade tip.
Our proposed tips heights are similar in size to the proposed wind farms nearby of Garbet (180 and 200m), Clashindarroch II (180m) and Clashindarroch Extension (200m).
Advances in turbine technology have resulted in significantly increased electricity output from taller turbines, meaning we can maintain a similiar capacity with fewer turbines.
The project lifespan is likely to be approximately 33 years. After this time, the wind farm will be decommissioned, have its life extended or re-powered.
Construction and Transport
If consented, we expect construction to commence in 2025 with commercial operations to start in 2026/7.
We have included scope within our planning submission to include a small Battery Energy Storage System as part of the wind farm.
Statkraft are at the forefront of battery and grid stability projects, which are increasingly vital as the amount of renewable energy generation in the UK increases. You can find our more about our work on battery energy storage and grid stablisation here.
Consulting the Community
Throughout the design stage, we talked to statutory consultees to gather their feedback, and continue studies and assessments that help shape the design of the final project set out in the application documents.
We held our first public engagement activity in March 2021, and where possible, will incorporate any feedback received into the designs. We will host further engagement activity when we are able to share more information about our plans for the site.
We have contacted local Community Council and Ward Council representatives and will contact local householders directly to seek feedback on our consultation plans.
The best way to ensure you are kept up to date with project news is to visit our projects update page.
FAQs from our consultations
Moray Council's Onshore Wind Energy Supplementary Guidance (2020) indicates that the location of the proposed Craig Watch Wind Farm may be appropriate, with some scope to accommodate large scale turbine developments. As part of our work towards the planning application for the project, we have undertaken substantial analysis into the landscape and visual considerations in the vicinity of the development.
We continue to develop the project with the aim to find the right balance between maximising the electricity output and carefully siting and designing the proposal to relate to the existing landscape, including other wind developments.
Our analysis shows that less than 10% of land in Scotland is suitable for onshore wind farms.
To find out more about what makes a site suitable for onshore wind, our Head of Development joined Future Net Zero on to explain the steps that we go through when we are looking for new sites suitable for windfarms searching. You can view the full webinar here.
We need a mix of all types of renewable energy generation. New-build onshore wind is presently the most cost-effective way to generate new electricity, out of all forms of electricity.
We appreciate not all people like the look of wind turbines, but they are very much part of the answer to increasing our carbon-free electricity generation and decreasing the need for fossil fuels. The UK Government has surveyed attitudes towards different types of electricity generation since 2012 and the results consistently show around 75% support for onshore wind (BEIS Attitudes Tracker).
All wind farm applications are required to report their "carbon payback period" in the Environmental Impact Assessment. This is determined using a Scottish Government calculator which takes into account all emissions from the manufacture of the turbines, including any peat disturbance, as well as the construction and decommissioning phases. This figure is usually in the range of 1-2 years, and part of the work we do during the development phase is to get that number as low as possible.
We were finalists in two prestigious industry awards for our efforts at Berry Burn Extension in Moray in maximising habitat improvements to deliver a biodiversity gain. For example, rewetting peat and reducing the impact of future wild fires.
There are several ways our projects can bring local benefits, and we are always open to discussing how this can be tailored to each area. The construction phase provides a significant opportunity for local businesses to get involved - we had over 80 businesses complete our local suppliers register for the construction of our Keith Greener Grid project.
The operation of a wind farm brings significant local investment. Statkraft commit to delivering a community benefit fund with all new wind farms at £5,000 per MW installed per year, as per Scottish Government guidance.
The exact amount will depend on the number and type of turbines installed, but as a guide, this is around £25,000 per turbine per year over the operating period of the wind farm.
Our preferred option will see components transported from Dundee to the site via Huntly, then towards Dufftown via the A920. The site access would be from the A941 south of Dufftown. This will need agreement from Moray and Aberdeenshire Councils prior to construction commencing.

This is our preferred route as it avoids disruption in settlements and takes advantage of sections of road which have previously been upgraded to take large loads. We will leave roads in the same or better condition than at the start of construction.